HOTELIA 2019 – All about hotels, restaurants and cafes
Additional information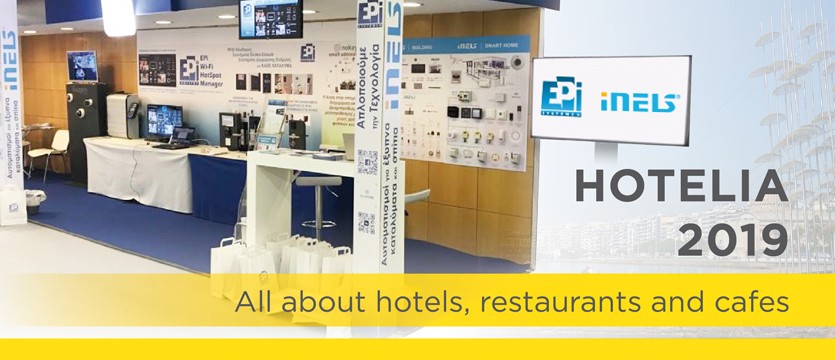 The latest trends and developments in the hotel industry, catering and cafes were presented at the International Exhibition Center in Thessaloniki, Greece, at the 33rd annual HOTELIA International Hotel Equipment Exhibition.
The fair was held from 8 to 10 November and was intended for hoteliers, architects, decorators, construction companies, but also professionals from restaurants, cafes and tourism. The whole event was enriched with an accompanying program in the form of lectures and presentations, which gave the exhibition an informative and educational dimension.
ELKO EP products have also been introduced to our visitors through our Greek partner company, EPi Systems, which specializes in industrial process automation and provides innovative solutions using state-of-the-art technologies. From our product range it was specifically a smart wireless or bus solution for hotels. The Building Management System (BMS), which emphasizes energy efficiency and technology management within the building and last but not least, the iNELS Air product line, which offers a wide range of IoT sensors and detectors.
More about the exhibition here.
Date of publication: 19. 11. 2019
Calendar
Customer Centre
Technical support
| | |
| --- | --- |
| | +420 800 100 671 |
| | support@elkoep.com |
SALES
| | |
| --- | --- |
| | +420 573 514 221 |
| | sales@elkoep.com |