Dimmers for all LED light sources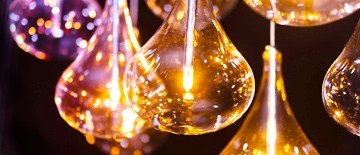 Why is it hard to say how many LED light sources can be connected to the dimmer?
Why is it hard to say how many LED light sources can be connected to the dimmer? Did you know that even though the manufacturers' dimmer parameters indicate the load, you have not yet won? Why?
Each dimmer has overload protection which cuts out when it reaches a certain peak current value. Each load (incandescent, LED, energy-saving bulbs) has a power value, which is usually indicated on the manufacturers' packaging. However, the peak current value of the load does not appear anywhere. Given that each LED or energy saving bulb has some internal electronics the peak current values for the different products vary widely. Therefore you cannot generally determine the number of individual LED bulbs, if you do not know if this value, outside the testing of a specific number of units.
We have tested the dimmers for you. Check out the summary table of load capacity for light sources.
Table download here.
Date of publication: 10. 01. 2017
Information about the company
ELKO EP is one of the world's leading manufacturers of electronic equipment for residential, office and industrial automation. We have been supplying the world over for the past 27 years; our main domain is primarily relays, but we also supply wireless products and IoT products. But we're not just focused on products; we also propose comprehensive and highly effective solutions.
Our branches are located in 13 countries around the world, but all developments and production takes place in our own premises in Holešov. Thanks to this background, we have received several important awards, such as the Visionary of the Year 2015 or the Global Exporter in 2016.
Calendar
Customer Centre
Technical support
| | |
| --- | --- |
| | +420 573 514 242 |
| | support@elkoep.com |
Complaints technician
| | |
| --- | --- |
| | +420 770 177 028 |
| | balla@elkoep.com |