For you, we pack it better!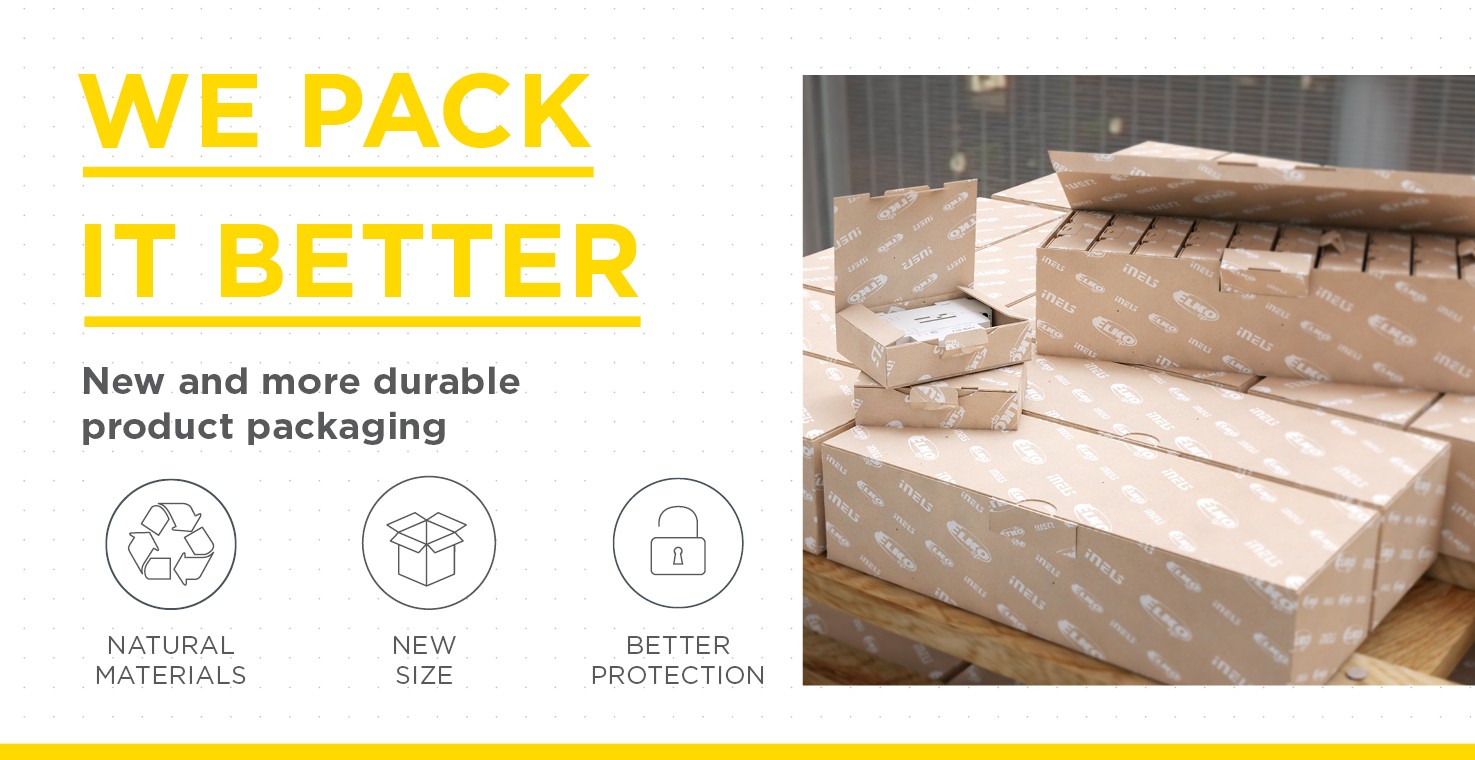 At Elko EP we constantly try to evolve and move forward and now even with our packaging in which the products are packed and distribute you to our customers.
Why do we even do such a thing? Mrs. Hašová from the development department has the best answer: "Different ways of packaging have arrived mainly because of the quality of our products. Newly-made boxes are thicker and stronger, thus eliminating any mechanical damage to the products, and last but not least, the new packaging visually unified, elegant and simple. "
With more and more resistant packaging we are able to change the number of products in one box. To illustrate, the first in modular 60 boxes we were able to get six carton boxes with twelve products, namely 72 products. Now we fit into the same modular box, only four boxes of ten products, namely 40 products. Similarly, even in multi-module boxes the numbers are reduced. Every single product will be even safer than before.
In addition to the changes in quality and aesthetics nature lovers will be delighted. The boxes are made of recyclable materials and hold even without the use of any adhesive, so they are more environment-friendly
We hope this innovation will be beneficial to everyone and will further improve our services.
Date of publication: 18. 05. 2017
Information about the company
ELKO EP is one of the world's leading manufacturers of electronic equipment for residential, office and industrial automation. We have been supplying the world over for the past 27 years; our main domain is primarily relays, but we also supply wireless products and IoT products. But we're not just focused on products; we also propose comprehensive and highly effective solutions.
Our branches are located in 13 countries around the world, but all developments and production takes place in our own premises in Holešov. Thanks to this background, we have received several important awards, such as the Visionary of the Year 2015 or the Global Exporter in 2016.
Calendar
Customer Centre
Technical support
| | |
| --- | --- |
| | +420 573 514 242 |
| | support@elkoep.com |
Complaints technician
| | |
| --- | --- |
| | +420 770 177 028 |
| | balla@elkoep.com |