Our RELAY CRM-91H - one for all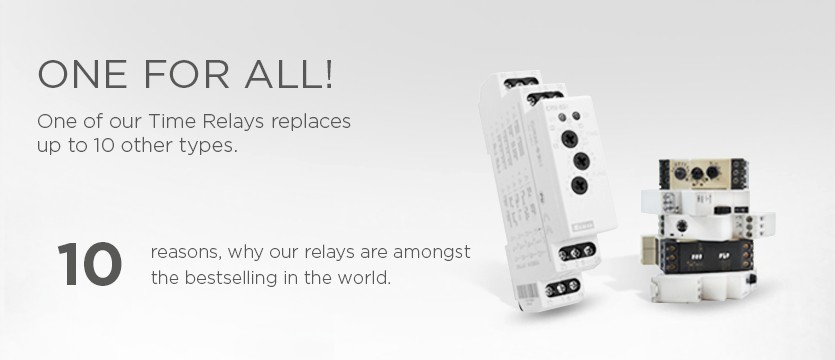 Reasons, why our relays are among world's best-selling relays.
Universal power supply 12-240 AC/DC.
Time range from 0,1 s till 10 days.
10 frequently-used functions.
Made from high-quality parts and components.
Contact current rating – 16A.
Up to 3 x changeover contacts in one module.
Warranty - 5 years.
Certifi cation which meets requirements of the World standards (UL, CE, PT,…).
More than 22 years of experience what guarantees top quality.
Double vendor inspection.
Date of publication: 09. 04. 2018
Information about the company
ELKO EP is one of the world's leading manufacturers of electronic equipment for residential, office and industrial automation. We have been supplying the world over for the past 27 years; our main domain is primarily relays, but we also supply wireless products and IoT products. But we're not just focused on products; we also propose comprehensive and highly effective solutions.
Our branches are located in 13 countries around the world, but all developments and production takes place in our own premises in Holešov. Thanks to this background, we have received several important awards, such as the Visionary of the Year 2015 or the Global Exporter in 2016.
Calendar
Customer Centre
Technical support
| | |
| --- | --- |
| | +420 573 514 242 |
| | support@elkoep.com |
Complaints technician
| | |
| --- | --- |
| | +420 770 177 028 |
| | balla@elkoep.com |