Recent success stories of ELKO EP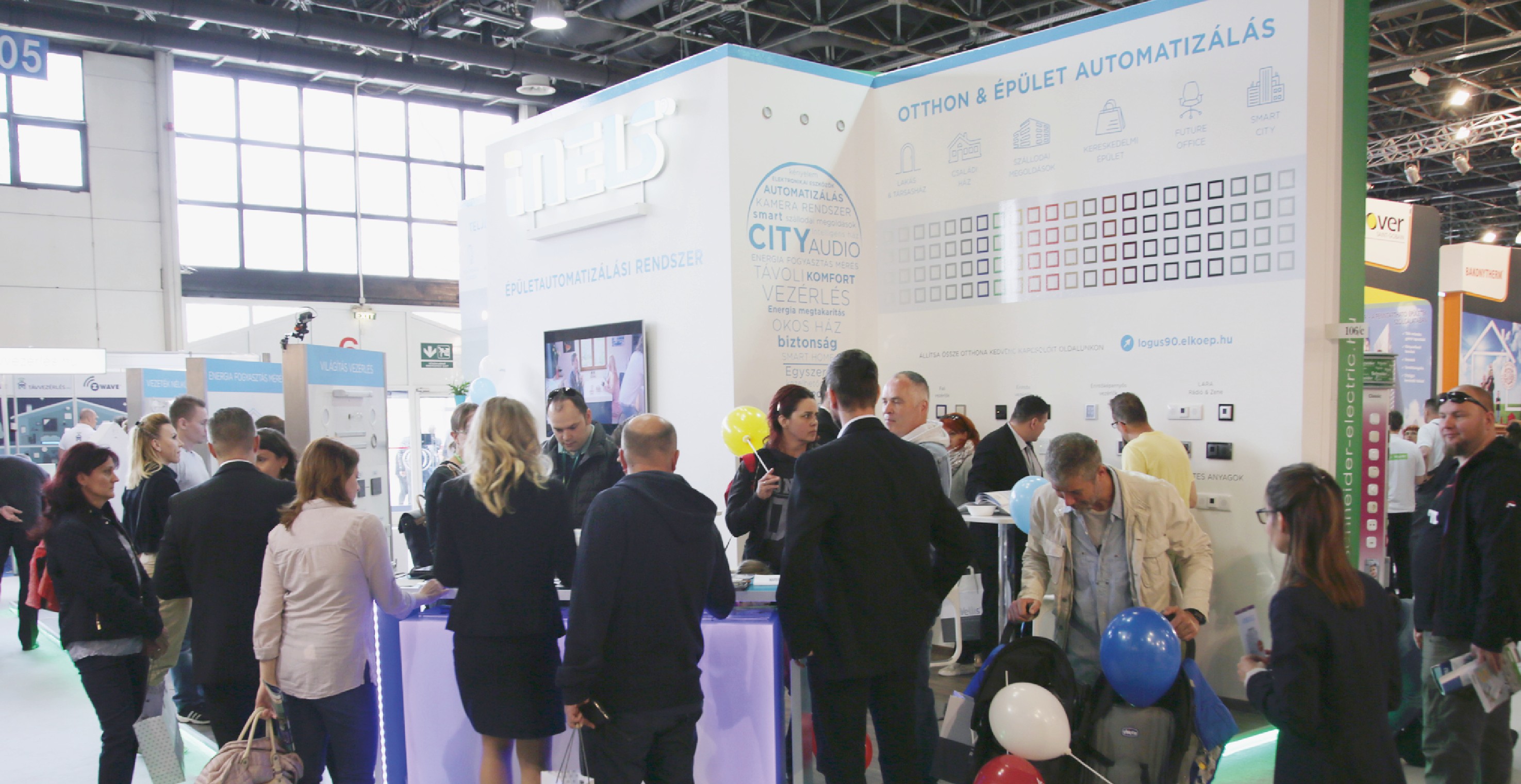 We are very pleased that ELKO EP can truly boast about its products around the world. We have prepared a list of some of the recent exhibitions we have attended.
We are very pleased that ELKO EP can truly boast about its products around the world. We have prepared a list of some of the recent exhibitions we have attended.
Construma 2017, Budapest, HU – 36th edition of the fair Construma took place this year on April 5th – 9th in Budapest Hungexpo Fair Center. The fair visited more than 60 000 people, for whom ELKO EP exhibited home and building solutions by iNELS.
Coneco Racionergia - Passive Houses - Wooden Buildings - Water 2017, Bratislava, SK
Incheba Expo Bratislava took place this March, namely on March 22nd – 25th. ELKO EP has been a traditional exhibitor and we continued this tradition introducing products to the visitors for the sixteenth time. In Slovakia, we introduced intelligent smart home iNELS BUS installations, INELS RF wireless installations, Logus 90 switches and sockets. With our two expositions, we even got onto the evening news broadcast.
Hotel Show Exhibitions 2017, Dubai, ARE – 4th – 6th April was the fifth edition of the exhibition in Saudi Arabia, where exhibitors from all over the world come to present their solutions. ELKO EP was among them this year and showed the world its iNELS solution, which generated great interest in three days.
Elektro Moskva 2017, Moscow, RU – The exhibition of electronic engineering in the Russian metropolis of Moscow took place
on March 17th – 20th, and this year became very successful for us. In addition to traditional meetings with our business partners, our Russian branch has signed a contract to supply relays to Russia's largest state-owned Russian bank, Sberbank, and the supply of thermostats to Siemens Lastochka trains.
Elcom Ukraine, Kiev, UA – The electro technical exhibition, which was again on the rise after two years, took place on 11th – 14th March in Kiev. The ELKO EP Branch presented mainly relays and wireless control of the iNELS RF control system. The driving force here is due to increasing rates of heating cost which drove the main focal point of heating control.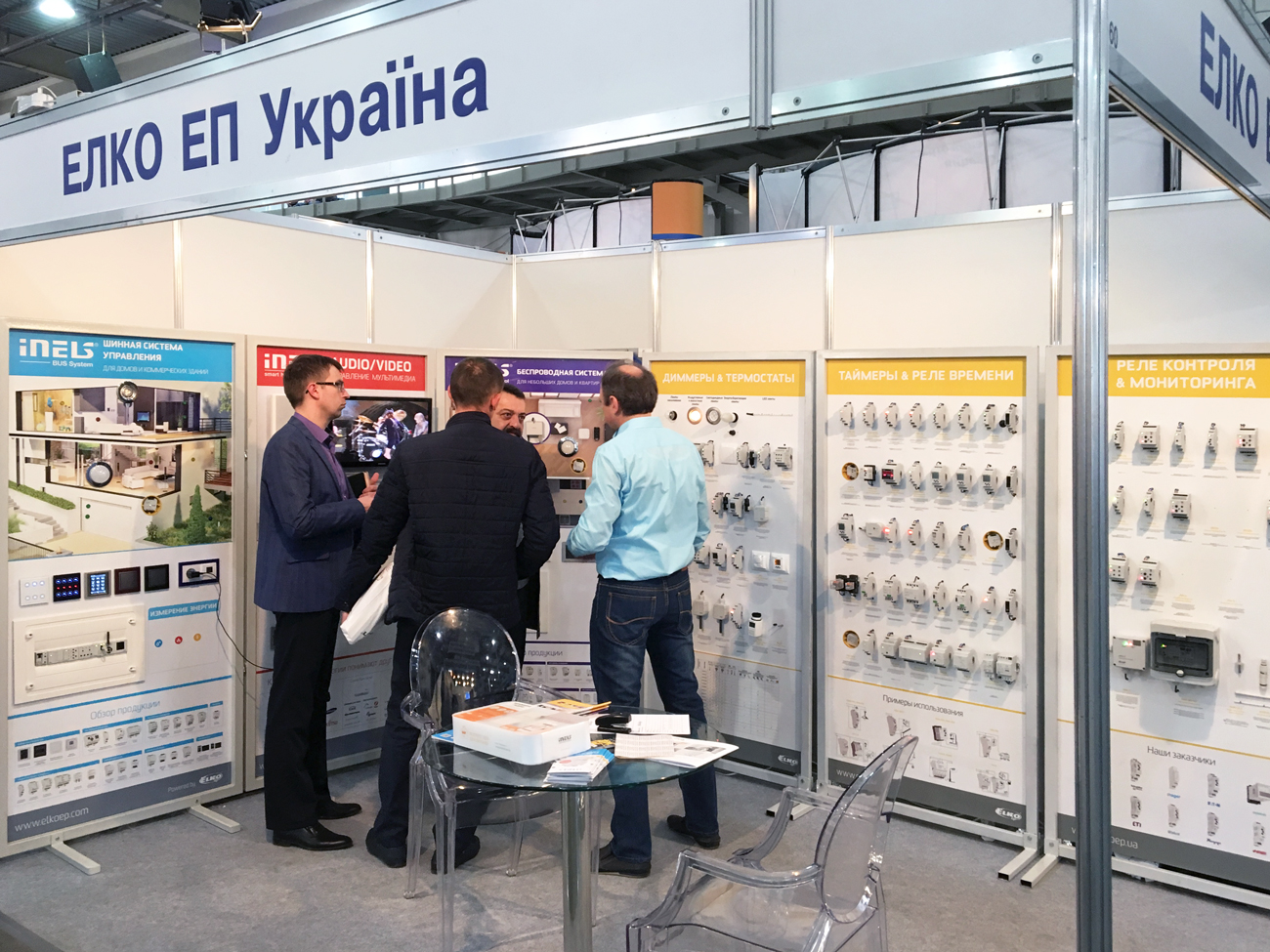 Vira Ukraine, Odessa, UA – The exhibition of building solutions and electronics for modern buildings in Odessa took place
on March 16th – 19th. ELKO presented intelligent systems for buildings and relays and gained a lot of new potential customers.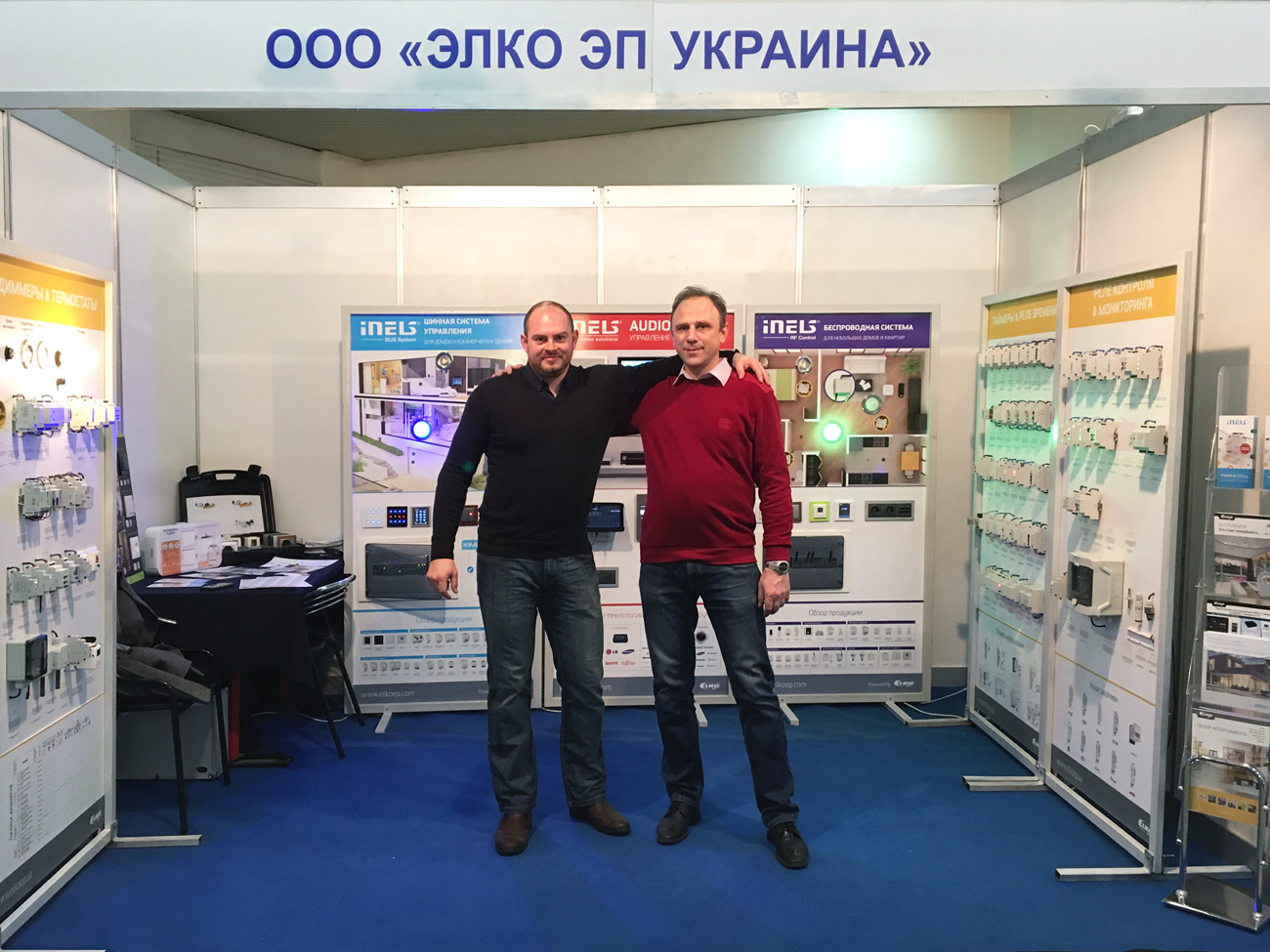 URBIS 2017, Brno, CZ – Urbis 2017 took place in the period 26th – 29th April 2017 at the Brno Exhibition Center. Within four days, the exhibitors presented their smart solutions for cities and towns. ELKO has shown all its smart solutions for buildings, public lighting, parking and cameras. We also presented the technology for the Internet of Things.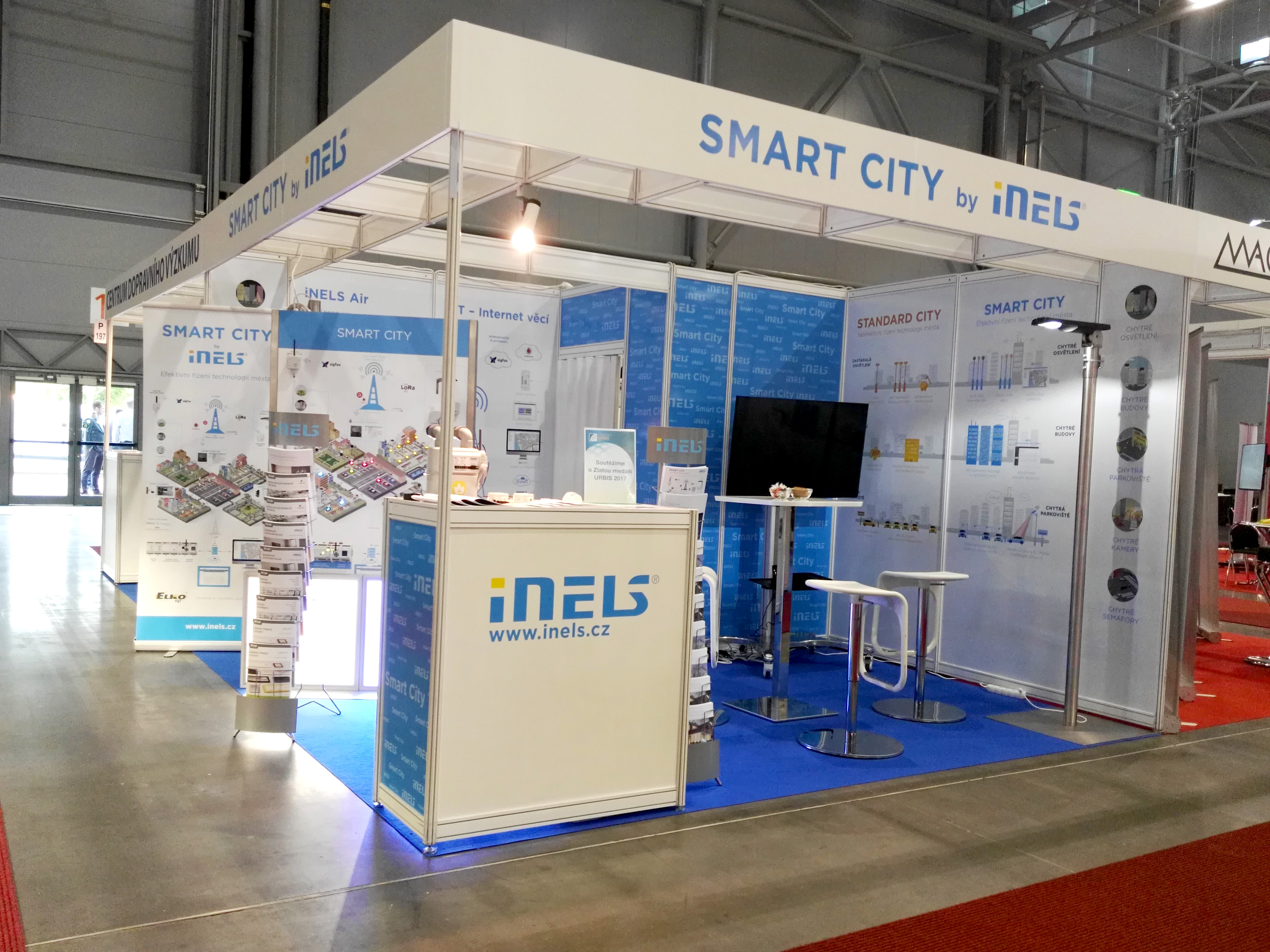 Date of publication: 18. 05. 2017
Information about the company
ELKO EP is one of the world's leading manufacturers of electronic equipment for residential, office and industrial automation. We have been supplying the world over for the past 27 years; our main domain is primarily relays, but we also supply wireless products and IoT products. But we're not just focused on products; we also propose comprehensive and highly effective solutions.
Our branches are located in 13 countries around the world, but all developments and production takes place in our own premises in Holešov. Thanks to this background, we have received several important awards, such as the Visionary of the Year 2015 or the Global Exporter in 2016.
Calendar
Customer Centre
Technical support
| | |
| --- | --- |
| | +420 573 514 242 |
| | support@elkoep.com |
Complaints technician
| | |
| --- | --- |
| | +420 770 177 028 |
| | balla@elkoep.com |