The Range of TER-3 thermostats allows you to use them under any conditions
Additional information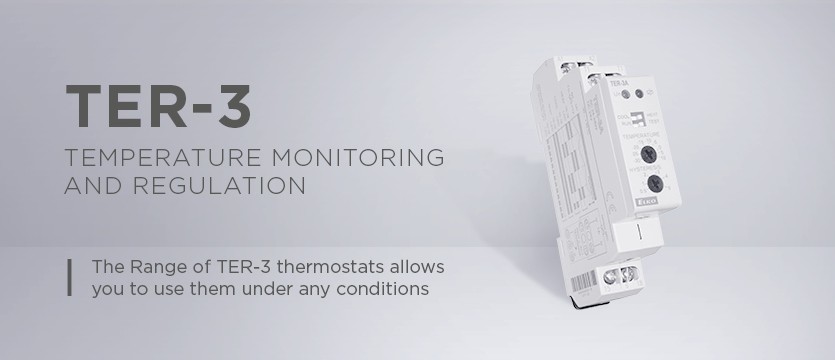 Technical benefits and facilitating Installation for you:
AC/DC in the range 24-240V eliminates the purchase of additional power sources.
Adjustable hysteresis 0.5 - 5C will positively affect the efficiency of switching the heat source.
Changing the Heating / cooling, by simply switching mode (summer / winter) DIP switch.
Temperature range -30˚C + 70C in 8 types of thermostats.
16A AgSnO contact means without the use of a contactor or auxiliary relay.
Ability to management temperature sensors at up to 50m distance.
Monitoring of disconnection / short circuit gives you early warning of emergency situations.
The method of measurement NTC / PT 100.
Date of publication: 09. 02. 2017
Calendar
Customer Centre
Technical support
| | |
| --- | --- |
| | +420 800 100 671 |
| | support@elkoep.com |
SALES
| | |
| --- | --- |
| | +420 573 514 221 |
| | sales@elkoep.com |