Time Relays - Remote Control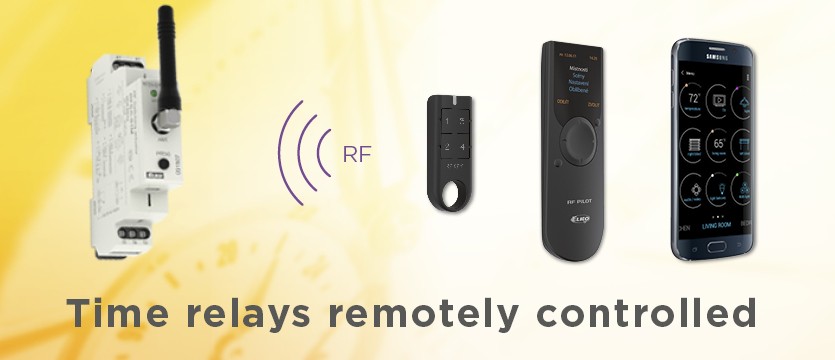 After sending the command (from the controller) the relays starts counting:
Delayed OFF function - after sending the command the relay starts counting relays (while output switches) and switches off after a pre-set time
Delayed start - after sending the command the relay starts counting and relay output closes after a set time
The ON / OFF - after sending the command the relay switches on/off output
Remote controlled relays can be used for:
Remote switching loads (motor, pump, ventilator, suction, light).
Control of barriers, gates, shutters
From a smart phone (through RF smart box) relays can be controlled from any location where is an internet connection.
This relay is also offered in 2 channel and 6 channel versions (link RFSA-62B, RFSA-66M).

For more information, visit the product website.
Date of publication: 06. 12. 2016
Information about the company
ELKO EP is one of the world's leading manufacturers of electronic equipment for residential, office and industrial automation. We have been supplying the world over for the past 27 years; our main domain is primarily relays, but we also supply wireless products and IoT products. But we're not just focused on products; we also propose comprehensive and highly effective solutions.
Our branches are located in 13 countries around the world, but all developments and production takes place in our own premises in Holešov. Thanks to this background, we have received several important awards, such as the Visionary of the Year 2015 or the Global Exporter in 2016.
Calendar
Customer Centre
Technical support
| | |
| --- | --- |
| | +420 573 514 242 |
| | support@elkoep.com |
Complaints technician
| | |
| --- | --- |
| | +420 770 177 028 |
| | balla@elkoep.com |