A Master of Hospitality in Cyprus
Additional information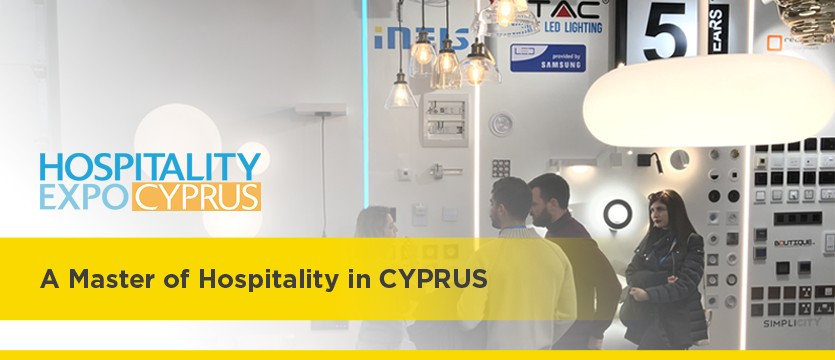 From 25 to 27 January 2020, we had the opportunity to present our iNELS solution at the Hospitality Expo Cyprus, which took place in the Cypriot capital of Nicosia.
Cyprus is one of the most attractive tourist destinations in the world and a champion in five-star hotels. It is constantly growing with more tourist villas, hostels, apartments for rent and much more, as at the base of a national strategy Cyprus expects to attract 5 million more tourists by 2030.
The objective of the Hospitality Expo Cyprus, with the participation of the largest and most important companies in the Cyprus and Greek manufacturing and supply markets, is to introduce this event as a regular meeting for many hotel professionals and the wider tourism industry every year.
This year the exhibition attracted a large number of visitors who wanted to learn more about the latest trends in construction, equipment and the most modern technologies used in hospitality, where we too had something to show.
Attention on our stand was drawn to the wireless solution (RF), which can be used in existing buildings, or the wire (bus) solution, which is most suitable for new buildings. In order to ensure complete control of the hotel, we presented the solutions of Hotel Retrofit (HRESK) and Hospitality Hotel (GRMS), which attracted a lot of visitors' attention. Also, the exhibition helped us to establish contact with new potential clients with whom cooperation will be very beneficial for all concerned.
Date of publication: 04. 02. 2020
Calendar
Customer Centre
Technical support
| | |
| --- | --- |
| | +420 800 100 671 |
| | support@elkoep.com |
SALES
| | |
| --- | --- |
| | +420 573 514 221 |
| | sales@elkoep.com |