The AirSOU-100 light dimming sensor illuminates both streets and areas economically
Additional information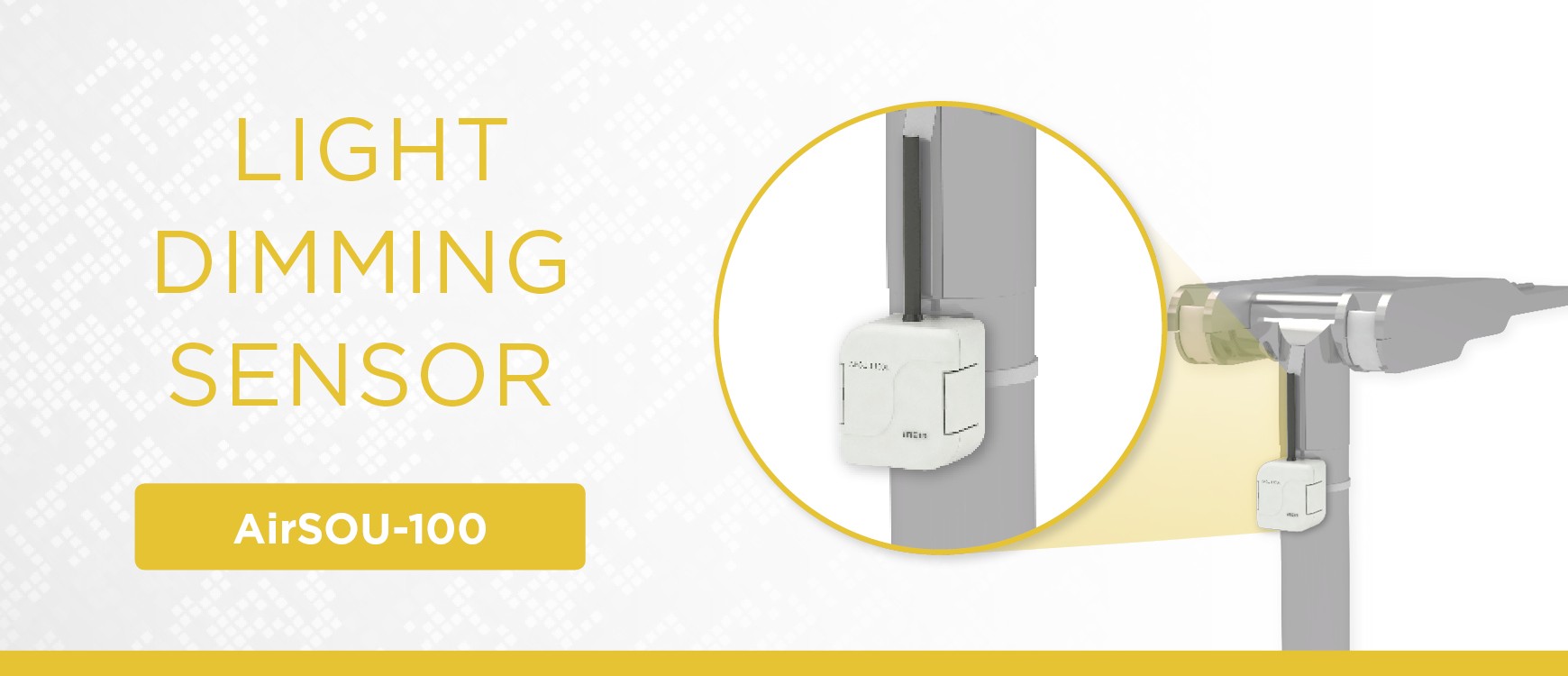 Lighting, that illuminates only when it is really needed. The new light dimming sensor from the iNELS Air product group can capture the intensity of outdoor ambient light and react flexibly to it. Thanks to the rugged design of the sensor and the units protection, it is suitable not only residential areas but also in outdoor areas and as part of the Smart City.
The smart sensor communicates over the Sigfox and LoRa networks up to 35 km away (depends on the network coverage). Its installation is very simple, but it is recommended to place it in such a way that the sensor is not exposed to direct radiation. After activation, the data from the sensor is sent via the BTS transmitters to the control server and further into cloud storage, from where users can easily login and the data is displayed on your smartphone or tablet.
The platform that controls the device can intelligently control the intensity of the light points and, thanks to current information about the ambient light and motion; it can increase or decrease the luminous flux in the designated area as needed. In practice, it means, for example, that the system illuminates the light with the approach of a pedestrian and slowly turns off to save energy. The system additionally handles automatic error reporting and can report that it is time for repairs to be carried out.
The Luminaires are designed for a wide range of applications and can be equipped with additional sensors. For the ISE exhibition, ELKO EP has selected the AirSLC-100 two-directional communication module, along with weather station, air quality sensor and dust sensor, solar panel and Wi-Fi hotspot. All connected to the BTS iNELS LoRa Gateway. However, the individual connected devices may vary according to the individual needs and wishes of the customer, transport monitoring cameras, payment terminal, information panel, SOS button and much more can be connected to the system.
The light dimming sensor belongs to the iNELS Air range, which can be applied to all types of areas, from flats and offices to large commercial buildings and smart cities. In addition to the sensor, you can find, for example, a flood or motion detector or an air quality sensor.
Technical parameters AirSOU-100
Battery supply 1x 3.6V LiSOCl2, lifetime min. 5 years.
Light measurement range 1 - 100 000 lx.
Communicates with Sigfox and LoRa networks.
Data can be viewed in the Cloud, Smart City platform, or in a smartphone application.
Resistant to weathering, working in conditions from - 15 °C to + 50 °C.
IP65 Protection.
Dimension (without antenna): 96 x 62 x 34 mm.
Date of publication: 20. 02. 2018
Calendar
Customer Centre
Technical support
| | |
| --- | --- |
| | +420 800 100 671 |
| | support@elkoep.com |
SALES
| | |
| --- | --- |
| | +420 573 514 221 |
| | sales@elkoep.com |