ELKO EP won Award for Industry 4.0
Additional information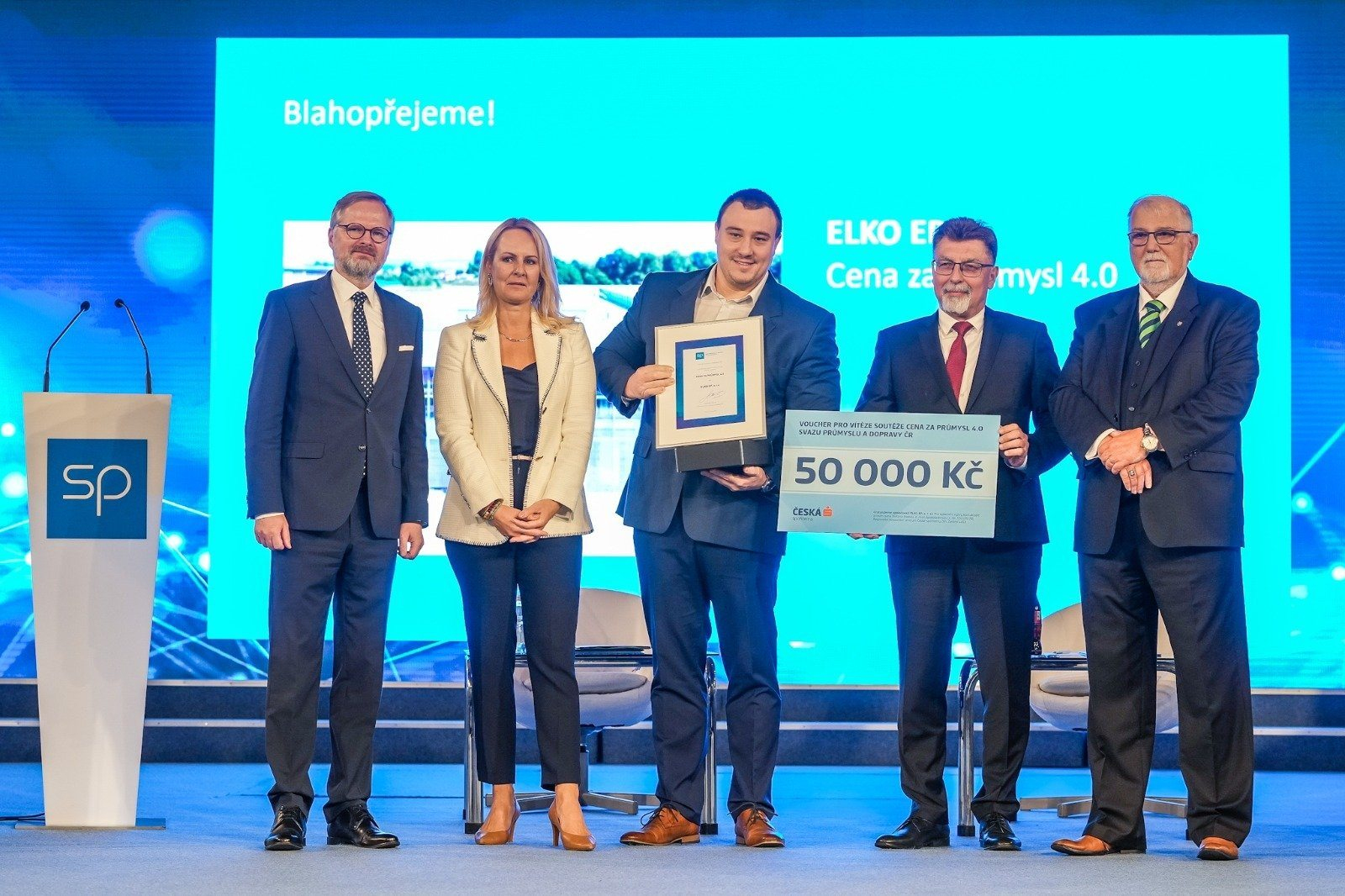 We are proud to accept the prestigious award, which is awarded for the third time by the Union of Industry and Transport. Behind the victory is our innovative management, the cooperation of internal teams, as well as the ABRA information system, which provides a platform for the full digitization of the production process.
At ELKO EP, we focus on the full digital transformation of production, which provides us with the ability to monitor and control material incl. components in stock, production and complete product identification right up to the customer. Thanks to the internal ABRA Gen system, which is closely linked to all production processes, we can have everything under absolute control.
Each product or component is marked with a barcode or QR code, while each workplace has its own reader and production machines have their own automatic readers. These readers will guarantee that the information reaches the system in real time. One of the advantages is that the worker can check the individual products and find out what stage of production they are in by simply scanning them. Another advantage that Industry 4.0 is pursuing is that the product know how it should be manufactured. In translation, this means that the next operation cannot be produced if the previous one has not been performed. The system also monitors the exact number of manufactured pieces, which guarantees material savings and overall production order.
This approach not only wins us the Award for Industry 4.0, but makes us a modern company that monitors all processes, records them and focuses on sustainability.
Date of publication: 10. 10. 2022
Calendar
Customer Centre
Technical support
| | |
| --- | --- |
| | +420 800 100 671 |
| | support@elkoep.com |
SALES
| | |
| --- | --- |
| | +420 573 514 221 |
| | sales@elkoep.com |