We are delighted to report another award for the company's iNELS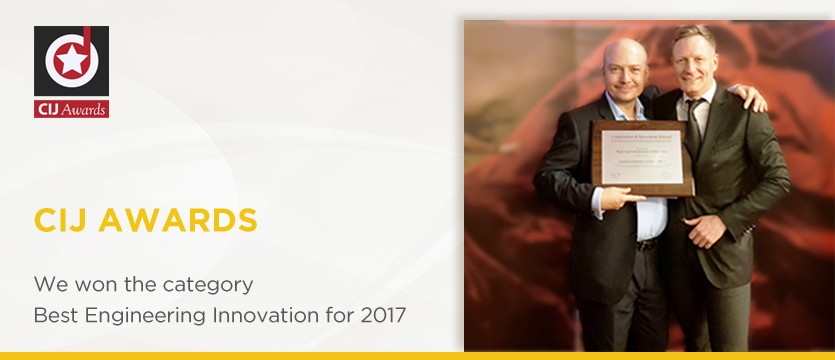 We won the award in the Best Engineering Innovation category for 2017 with our iNELS Industry system.
It occurred on the 30th of November at the Marriot hotel in Prague during the CIJ Awards Czech Republic event. This year's event marks the seventeenth year which places the commercial event amongst the most traditional in the Czech Republic.
The award was received from organizers' by Jakub Zahrádka and Paul Deverell, representatives of iNELS, during the festive gala evening. By receiving this award for iNELS, it opens the door to the global Best of the Best CIJ Awards, featuring winning projects from across Europe and the United States.
Awards for our efforts in the development and manufacturing of smart wiring, are always geatly appreciated and we look forward to continuing and competeing in the pan-European competition.
Date of publication: 06. 12. 2017
Information about the company
ELKO EP is one of the world's leading manufacturers of electronic equipment for residential, office and industrial automation. We have been supplying the world over for the past 27 years; our main domain is primarily relays, but we also supply wireless products and IoT products. But we're not just focused on products; we also propose comprehensive and highly effective solutions.
Our branches are located in 13 countries around the world, but all developments and production takes place in our own premises in Holešov. Thanks to this background, we have received several important awards, such as the Visionary of the Year 2015 or the Global Exporter in 2016.
Calendar
Customer Centre
Technical support
| | |
| --- | --- |
| | +420 573 514 242 |
| | support@elkoep.com |
Complaints technician
| | |
| --- | --- |
| | +420 770 177 028 |
| | balla@elkoep.com |