We are opening the new Baltic branch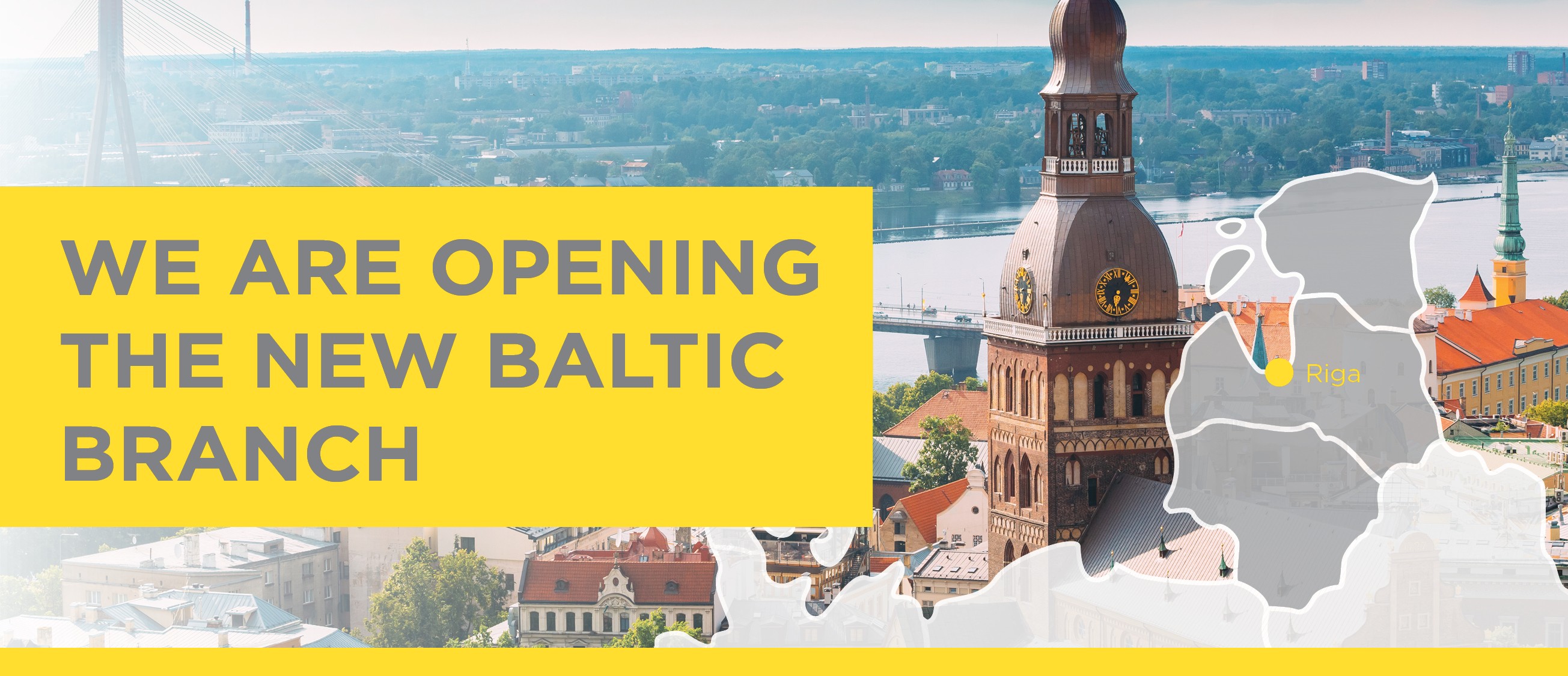 ELKO EP has established a new branch for the Baltic States - Estonia, Lithuania and Latvia.
The new branch will be based in the Latvian capital – Riga, but members of the team will regularly visit all three countries. The branch will be led by Glebs Kiselovs (kiselovs@elkoep.com) and technical affairs will be handled by Edgars Stroganovs (e.stroganovs@elkoep.com).
"This is an extremely important achievement for us, as we, and our partners, have been waiting for this moment for quite a while." says Glebs. "The new branch will allow ELKO EP to be closer to partners and end-users, provide better technical support and lead various marketing activities. We want to be the best IoT company in the market and we have everything to achieve this goal".
ELKO EP Baltic has a very young spirit with a diverse range of experience in Home Automation, Marketing and IT. To support this young spirit, the office of the new ELKO EP Baltic branch is also based in one of the most modern office centres in Riga – People Work, which combines innovative design with modern workspace technologies.
Starting from today, ELKO EP Baltic team will arrange regular visits to its partners, will organise trainings for integrators and will always be there to support. The new era starts now!
Visit us at following address, where we will be happy to showcase all of our products and solutions, from electronic relays through wireless and electrical installation wiring, from hotel solutions to IoT and Smart city products.
We look forward to your visit!
Team iNELS Baltic
Date of publication: 18. 06. 2018
Information about the company
ELKO EP is one of the world's leading manufacturers of electronic equipment for residential, office and industrial automation. We have been supplying the world over for the past 27 years; our main domain is primarily relays, but we also supply wireless products and IoT products. But we're not just focused on products; we also propose comprehensive and highly effective solutions.
Our branches are located in 13 countries around the world, but all developments and production takes place in our own premises in Holešov. Thanks to this background, we have received several important awards, such as the Visionary of the Year 2015 or the Global Exporter in 2016.
Calendar
Customer Centre
Technical support
| | |
| --- | --- |
| | +420 573 514 242 |
| | support@elkoep.com |
Complaints technician
| | |
| --- | --- |
| | +420 770 177 028 |
| | balla@elkoep.com |