New brochure iNELS 2in1 is out now
Have you already met someone interested in a smart house who is not a technology expert? Who is looking for a system that offers the required functions, but whether it is bus or wireless technology they leave to the professionals? There is no such majority?
In these cases, we have prepared a new iNELS brochure, which primarily presents the functions of the system and mentions the individual technologies only in the second plan. Choosing the appropriate technology may not be easy and value-added partners from iNELS should take their professionals advice. It is very simplistic to say that wireless technology is suitable, for example, for smaller projects and reconstructions, and bus technology for new buildings. This may not be true and each of the technologies may have its place in any project. In addition, they can also be combined.
What a new brochure offers you?
The new iNELS brochure called Smart Buildings presents solutions in various areas of automated home management and administration. It also presents all technical possibilities. It is then up to the applicant to start the project themselves; they have the basic information available in the comprehensive guide, or he will ask for the cooperation of the iNELS system partner.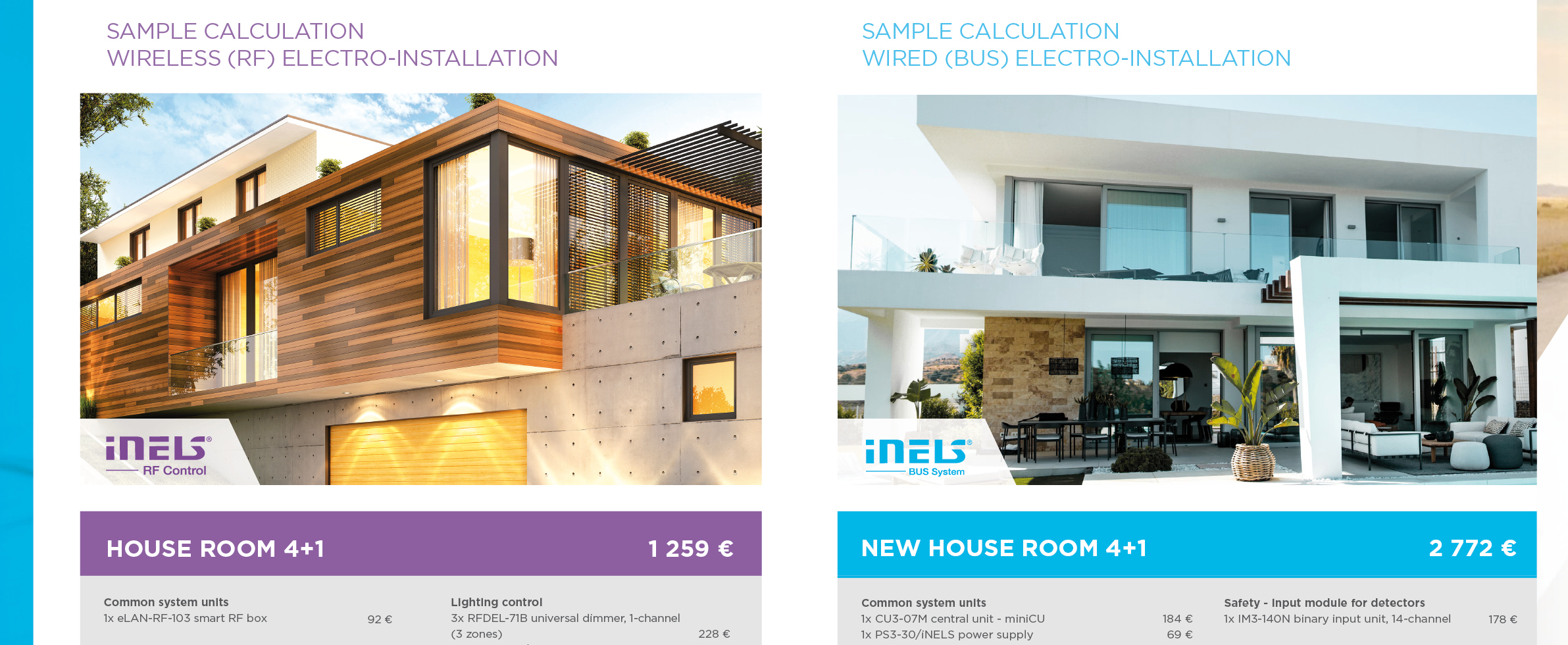 In the new version of the brochure, those interested will find, for example, a detailed wiring diagram. Each component has its own place and use in the example of a floor plan of the apartment. That's exactly how a smart home is created - by complete interconnection, automation and control. A sample calculation also goes hand in hand with the connection. It is ready for a house with a layout of 4 + 1, for both possible variants of electrical installation. For the most demanding customers, we offer a complete overview of components, including a fully illustrated architecture of the system for each type of building, and an indication of the possibility of integrating third-party products..
iNELS BUS and RF cooperation
Both variants of iNELS electrical installation have their own use and advantages. But as has been said, this is not always completely independent of each other, both technologies can be used in very different ways, moreover, can be very well combined.
The wireless RF system generally works only with minimal construction modifications, so it is suitable for existing buildings, it can be implemented at virtually any time, for example during minor renovations.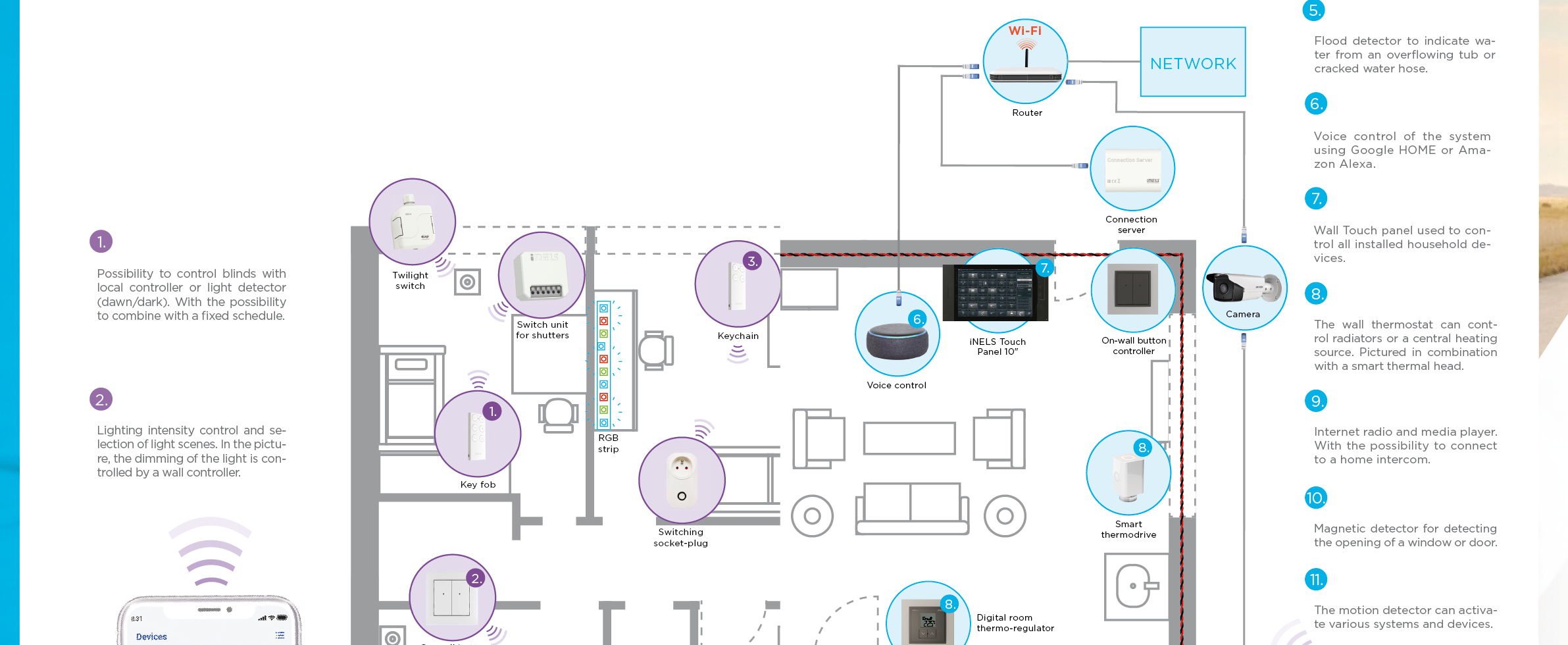 iNELS BUS wiring offers an extended range of functions, for example, it is able to communicate with third-party controllers - air conditioners, IP cameras, thermostats or electrical appliances. However, its versatility costs something, the installation requires major building modifications, excavating walls and bus distribution. It is therefore more suitable for new and larger commercial buildings.
Date of publication: 07. 07. 2021
Calendar
Customer Centre
Technical support
| | |
| --- | --- |
| | +420 800 100 671 |
| | support@elkoep.com |
SALES
| | |
| --- | --- |
| | +420 573 514 221 |
| | sales@elkoep.com |