Buddha's Second Enlightenment and thousands of other sights.
Additional information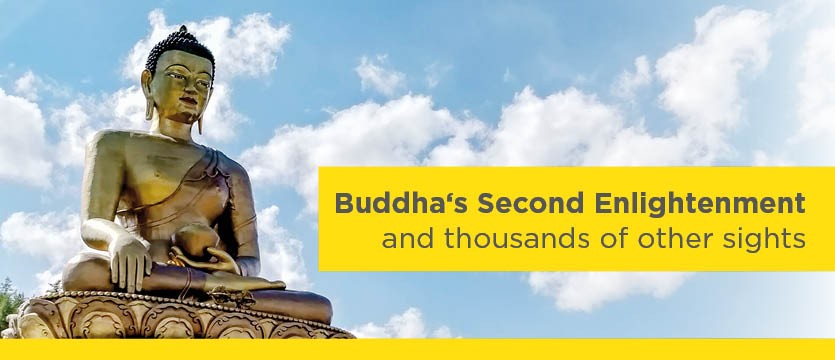 Penthouse apartment in the next building, a passive house in a neighbouring village, the State Opera in Budapest, an office complex in Jordan's Amman, a luxurious palace in Saudi Arabia's Riyadh, or the five-star Shangri-la Hotel in Doha, Qatar. What do these places have in common? In all and in thousands more around the world, our company ELKO EP has been involved in the installation of the intelligent electrical installations of iNELS.
Whether it was the introduction of wireless connections and controls, where reconstruction was not possible, the smart management of the entire house or intelligent management of large commercial centres, to sophisticated solutions hotel complexes.
Because there is no challenge we shrink from, we also dare to do projects which others would probably not touch. The masterpiece, which caused others, not only in the Czech Republic but also foreign competitors to envy us, we succeeded in far Bhutan. In the east of the Himalayas, a Buddha statue of over 50 meters was built to commemorate the birth of King Jigme Singh Wangchucka. The gold-plated bronze unique throne stands over the palace with tens of thousands of sacred artefacts.
The most famous and one of the most visited buildings in the country is thanks to iNELS Smart Home & Building Solutions, smartly controlled, indoor and outdoor lighting, camera control, access control and person movement, with perfect thermoregulation that resists subtropical climate and the great volume of tourist.
Take a moment and look at our references, we've consulted with thousands of smart installations around the world from small apartments, luxury villas, office buildings and commercial complexes , to important institutions, historical buildings and even a yacht in the Mediterranean Sea.
And we can help you too. From consultation, through the solution proposals to the actual implementation. And do not forget that there's no challenge too big for us ...
Date of publication: 11. 01. 2019
Calendar
Customer Centre
Technical support
| | |
| --- | --- |
| | +420 800 100 671 |
| | support@elkoep.com |
SALES
| | |
| --- | --- |
| | +420 573 514 221 |
| | sales@elkoep.com |