Catalogs for 2021: get catch up with the news!
Additional information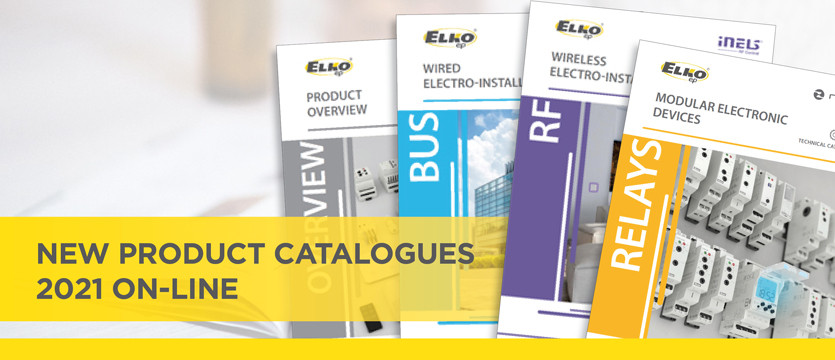 Pandemics, non-pandemics, the world continues to spin. With technology it is even faster than ever before. That is why at ELKO EP, with the arrival of spring, we bring a whole range of new products, solutions and improvements across the entire breadth of our range, on which we have worked intensively.
Get to know the best we have for you in the field of relays, iNELS RF wireless wiring, iNELS BUS wiring and other products for automation or IoT (Internet of Things).
Our mission is not changing - we still want to be a world-renowned manufacturer that can develop and produce innovative products "all under one roof" in the Czech Republic. Today, references from more than 70 countries speak for us and thanks to the innovations we want to continue to grow.
Thanks for your support!
We are ELKO EP
Date of publication: 18. 03. 2021
Calendar
Customer Centre
Technical support
| | |
| --- | --- |
| | +420 800 100 671 |
| | support@elkoep.com |
SALES
| | |
| --- | --- |
| | +420 573 514 221 |
| | sales@elkoep.com |