We are innovating! Perfected universal dimmer DIM-15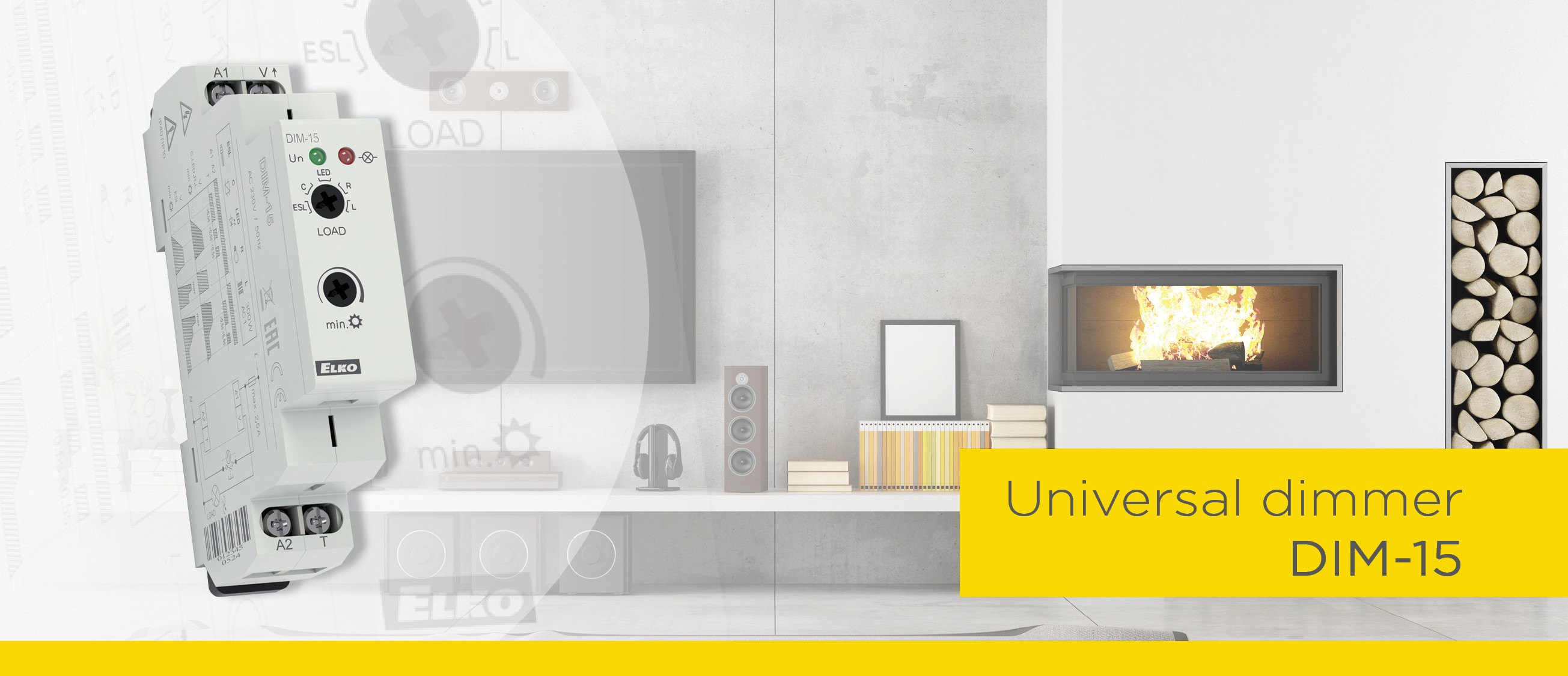 Development and modern technologies are the pillars of our work, which you - our customers - will appreciate in practice, because you are receiving not only products, but also solutions custom made to meet your requirements. With respect to the many types of light sources (loads), we have taken your ideas and innovated dimmer
DIM-15
for LED lamps and dimmable energy-saving fluorescent lamps.
What changes have we incorporated for you in the dimmers DIM-15?
Universal load setting (R, L, C, ESL, LED) brings the option of dimming 90% of dimmable light sources on the market
Minimal setting of brightness by potentiometer –> elimination of flashing by the light source
Option of connecting 15 units of buttons with glow lamps
Memory for the most recently set brightness
Each dimmer has an overload protection, which reacts at the peak current value. Each load (lamp, LED, energy-savings lamp) has some power input. This is mostly what is stated by the manufacturer on the package. However, it never lists the peak current value of this load. And since each LED or energy-saving lamp has some electronics inside, the peak current value may differ substantially from manufacturer to manufacturer. Therefore, one cannot determine in general the number of individual LED lamps if this value is unknown. Outside the test of a particular quantity. We tested the dimmers for you.
Date of publication: 27. 06. 2018
Information about the company
ELKO EP is one of the world's leading manufacturers of electronic equipment for residential, office and industrial automation. We have been supplying the world over for the past 27 years; our main domain is primarily relays, but we also supply wireless products and IoT products. But we're not just focused on products; we also propose comprehensive and highly effective solutions.
Our branches are located in 13 countries around the world, but all developments and production takes place in our own premises in Holešov. Thanks to this background, we have received several important awards, such as the Visionary of the Year 2015 or the Global Exporter in 2016.
Calendar
Customer Centre
Technical support
| | |
| --- | --- |
| | +420 573 514 242 |
| | support@elkoep.com |
Complaints technician
| | |
| --- | --- |
| | +420 770 177 028 |
| | balla@elkoep.com |