ELEC EXPO 2019 - Czech superquality will be presented in Morocco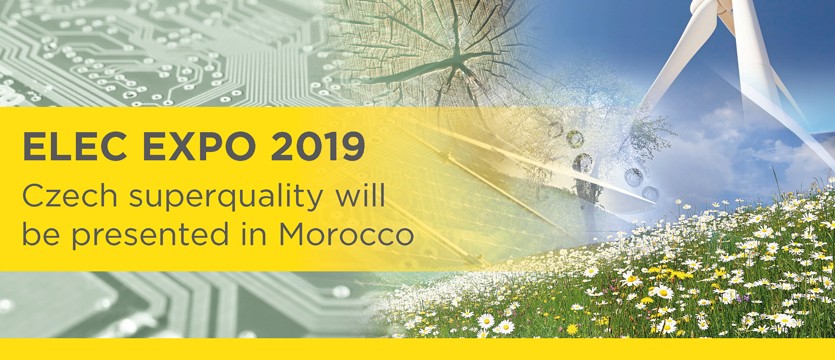 At the turn of October and November, the Czech company ELKO EP will head to the north of the African continent, into a very promising and rapidly developing area, with a wide range of its products and smart solutions.
In Casablanca, Morocco, it will present itself at international trade fairs, which are among the largest in their fields:
The 13th edition of Elec expo Electricity, Lighting, Electrical Engineering and Industrial Automation,
The 8th edition of EneR Event Renewables and Energy Efficiency
The 7th edition of Tronica Expo International Exhibition of Electronic Components
This event is an unmissable international event and a regional hub for the various stakeholders in these three key sectors.
ELKO EP will be one of the few Czech companies in Morocco to present its range of modular electronic devices and smart solutions, which we offer under our own brand iNELS. Experts can look forward to a wide range of components for bus and wireless electrical installations, IoT solutions for smart cities or agriculture, a comprehensive solution for existing and newly built hotels, or constantly improving software applications.
ELKO EP products and solutions are used both in households and in office and industrial automation. ELKO EP is one of the world leaders in Building Management System (BMS). We offer solutions for managing any size of buildings, such as production halls, logistics centers, office complexes, hospitals, hotels and even airports.
More information about the fair can be found on the Elec Expo website.
Date of publication: 10. 09. 2019
Calendar
Customer Centre
Technical support
| | |
| --- | --- |
| | +420 800 100 671 |
| | support@elkoep.com |
SALES
| | |
| --- | --- |
| | +420 573 514 221 |
| | sales@elkoep.com |