ELKO EP Open Day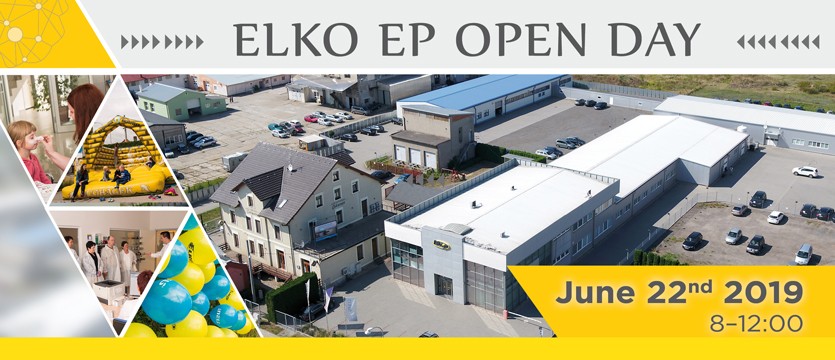 Dear customers, family members, fans and passers-by, we invite you all to the ELKO EP Open Day, which will take place on Saturday, June 22nd.
As with every year, during the Saturday morning program of the Holešov Regatta, we have prepared a busy program for you, such as a guided tour of the entire company premises - from the showroom to the production halls and from expedition to the development department.
Furthermore, we have entertainment prepared for both young and old visitors including a bouncy castle, face painting and other attractions. There will also be delicious snacks. Therefore, note the penultimate June Saturday and come to see how it all happens in a company that exports its products to the whole world!
Date of publication: 26. 04. 2019
Information about the company
ELKO EP is one of the world's leading manufacturers of electronic equipment for residential, office and industrial automation. We have been supplying the world over for the past 27 years; our main domain is primarily relays, but we also supply wireless products and IoT products. But we're not just focused on products; we also propose comprehensive and highly effective solutions.
Our branches are located in 13 countries around the world, but all developments and production takes place in our own premises in Holešov. Thanks to this background, we have received several important awards, such as the Visionary of the Year 2015 or the Global Exporter in 2016.
Calendar
Customer Centre
Technical support
| | |
| --- | --- |
| | +420 573 514 242 |
| | support@elkoep.com |
Complaints technician
| | |
| --- | --- |
| | +420 770 177 028 |
| | balla@elkoep.com |