ELKO EP prepares a new story for the prestigious exhibition ISE 2019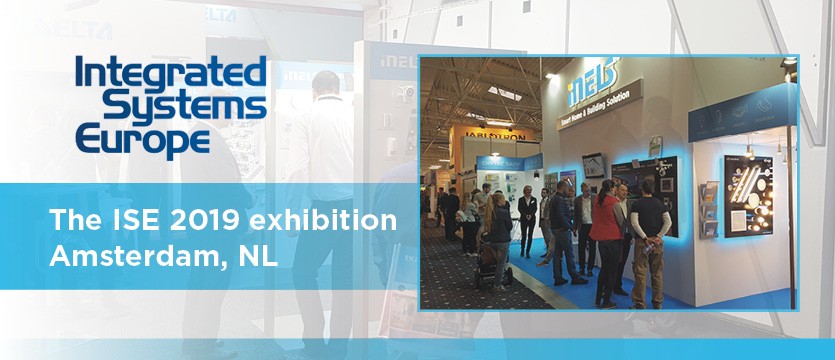 One of the world's largest technology exhibitions, Integrated Systems Europe (ISE), as tradition dictates will be held in the Netherlands at the beginning of February, from 5th to 8th, at the RAI Amsterdam Convention Center. It focuses on system integration of smart solutions, smart home technology, buildings, cities, industry and other areas.
Our team in the Netherlands will set out many innovations from our product lines. New trends in IoT based on Sigfox, Lora and NB-IoT networks will be displayed. We will pay special attention to intelligent modular urban lighting lamps and smart solutions for agriculture.
Every good agriculturalist, be it farmer, winemaker, breeder, beekeeper, orchardist or a forester, puts great effort and money into the proper care of their farmland, crops and animals. We take care of checking and maintaining the ideal conditions for growing in greenhouses, livestock farming, reducing energy consumption and many other useful things.
In our Amsterdam presentation, you will learn about the opportunities we already offer and the products that are being developed for agriculture in the near future. Our solution is - and will always be - fully automated and simply at any time expandable. The individual components of the system communicate with one another, bringing relief and efficiency to work, protecting property and crops, helping to prevent and speed up intervention in case of crisis situations.
At ISE 2019, we will also introduce an improved Guest Room Management System (GRMS) for existing and newly built hotels, the Building Management System (BMS) for central building control from A to Z, and other features in wireless and bus electrical installations.
Visitors can also enjoy a presentation on the unique software for efficient energy management EnMon. Thanks to it, you can achieve a significant reduction in operating costs, have a perfect overview of the entire system, detect its weaknesses, and also its strengths.
You can visit our eye-catching slide show, in Hall 1 in area designation Q70.
It's really something to look forward to, and we are looking forward to meeting you in Amsterdam.
Date of publication: 16. 01. 2019
Information about the company
ELKO EP is one of the world's leading manufacturers of electronic equipment for residential, office and industrial automation. We have been supplying the world over for the past 27 years; our main domain is primarily relays, but we also supply wireless products and IoT products. But we're not just focused on products; we also propose comprehensive and highly effective solutions.
Our branches are located in 13 countries around the world, but all developments and production takes place in our own premises in Holešov. Thanks to this background, we have received several important awards, such as the Visionary of the Year 2015 or the Global Exporter in 2016.
Calendar
Customer Centre
Technical support
| | |
| --- | --- |
| | +420 573 514 242 |
| | support@elkoep.com |
Complaints technician
| | |
| --- | --- |
| | +420 770 177 028 |
| | balla@elkoep.com |