Together with Fastav Zlin in the European Cup
Additional information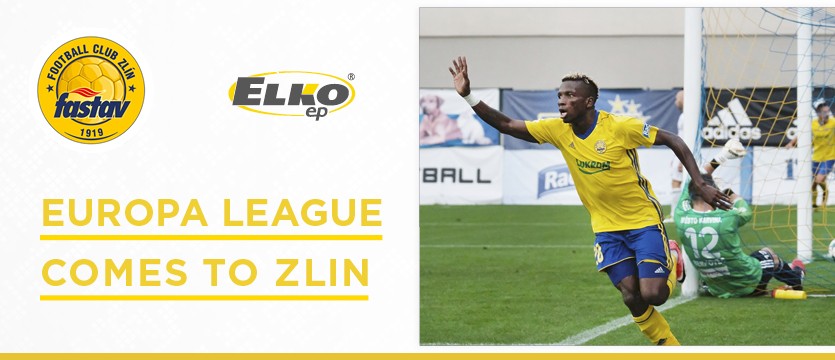 After last year's home league championship and cup, the teams of Fastav Zlín and ELKO EP joined together this season.
In other words, we continue to be a proud partner of Zlín football club.
"We are delighted that the partnership between ELKO EP and FASTAV will continue, we love connections that make sense. We believe that the boys will be at least as successful as last year, "said Jiří Konečný, owner of ELKO EP.
The Zlín team secured their placement in the top section of the table the last season, thanks to the victory in the Mol Cup and the favourable outcome of other results this year; they will join the group stages of the Europa league. The draw decided that Locomotive Moscow, FC Copenhagen and Sheriff Tiraspol will be coming to Moravia. The only pity is that we will not see these matches in Letná in Zlín. Because of the strict rules, Fastav Zlin will play their home games at Andro's Stadium in Olomouc.
Therefore, we want our boys to have a lot of sporting and personal successes in the current season.
Date of publication: 05. 09. 2017
Calendar
Customer Centre
Technical support
| | |
| --- | --- |
| | +420 800 100 671 |
| | support@elkoep.com |
SALES
| | |
| --- | --- |
| | +420 573 514 221 |
| | sales@elkoep.com |