IDC Smart City Forum 2017
Additional information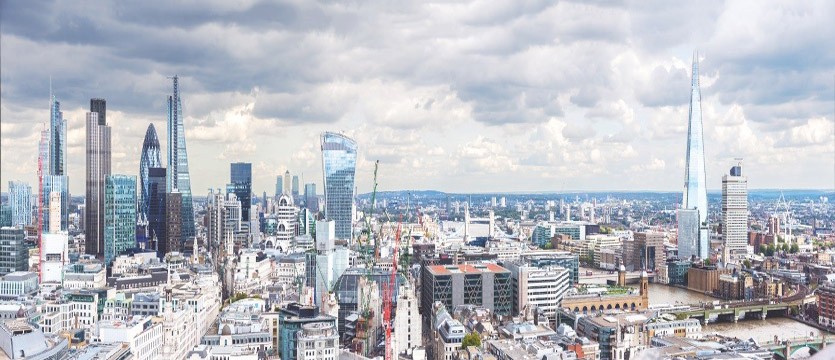 On Thursday, the 14th of September, IDC (International Data Corporation) – probably the best known IT, telecom, and technology market research company – organized the Smart City Forum 2017, where our company (ELKO EP) was also involved. The event was at the impressive Larus Restaurant and Event Centre in Budapest, Hungary.
We have been developing our smart iNELS building automation system not only to satisfy any kind of building's needs, but also in the spirit of the Smart City concept for a while, we accepted the invitation of IDC with great pleasure.
The participants of the conference were mainly representatives of local (Hungarian) governments, city aldermen, decision-makers, journalists and experts in the field of smart cities. With this event, the organizers wanted to procreate a meeting place, where businessmen and government representatives could personally discuss new ideas and opportunities for the Smart City concept. In this way, decision-makers working in state organisations and urban development could receive more information about smart cities and the benefits they offer for their settlements and also their residents. Furthermore it was also a great opportunity for these people to get to know some of the experience gathered from solutions that are already working in practice.
Beginning in the morning, the audience could listen to lectures of experts in this area, including Jiří Konečný (founder and CEO of ELKO EP), and then in the afternoon there was space and time for small moderated roundtable discussions on interesting, related topics.
Jiří Konečný showed the Smart City solutions of iNELS in his lecture, which was undeniably successful with the audience. During his presentation "iOT in Smart Cities (by iNELS)", he for example detailed the required network background for operating smart cities and the currently available sensors that the iNELS Air product line offers and also their usage. He further talked about the company's experiences in the Czech Republic. We also had a stand there, where he and Olivér Kiss, leader of the Hungarian subsidiary, welcomed the participants. On this stand, the visitors could see a pop-up wall, presenting the details on Smart City solutions by iNELS and also "smart public lighting" operating on own LoRA network. The two professionals showed and explained everything to the curious visitors and they also managed to get to know some of them personally so the forum appeared to be – not least – a great opportunity for networking.
Based on international trends, we believe that this area will undergo significant progress in the near future, so we are paying special attention to it at all levels. We value the event as excellent, regarding its organization, the quality of the audience and other lectures, so we are looking forward to participating in similar conferences in the future.
Date of publication: 27. 09. 2017
Calendar
Customer Centre
Technical support
| | |
| --- | --- |
| | +420 800 100 671 |
| | support@elkoep.com |
SALES
| | |
| --- | --- |
| | +420 573 514 221 |
| | sales@elkoep.com |