Innovative level relay and the power factor monitoring relays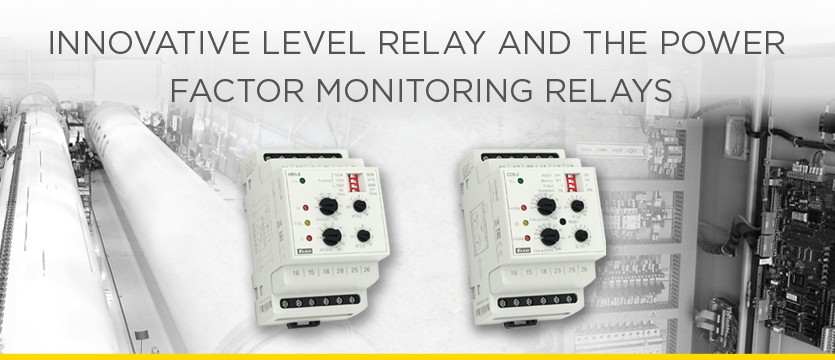 Level switch relay HRH-8

The HRH-8 level switch relay has the same functions as its predecessor HRH-1, making it a direct replacement. In addition, it has a higher resistance in the 50 Hz network, sensitivity and time delay can be set separately for each probe. Three DIP slide switches are used to select functions that can total together eight, and the last switch can be used to select the delayed reaction when running or stopping the pump. It is also newly equipped with a yellow LED to signal the failure of the probe.
Power factor monitoring relay COS-2
The COS-2 relay has the same features as its predecessor COS-1 and is a direct replacement. In addition, it now has a new indicator for voltage or current fault by flashing both red LEDs. Previously unused DIP switch 1 is now used to select the RESET function. And with the RESET button, the instrument is either reset or restarted (i.e. it returns the setting to the initial state). When setting the relay, the red LEDs flash.
Date of publication: 16. 10. 2018
Calendar
Customer Centre
Technical support
| | |
| --- | --- |
| | +420 800 100 671 |
| | support@elkoep.com |
SALES
| | |
| --- | --- |
| | +420 573 514 221 |
| | sales@elkoep.com |