Intelligent electrical installation iNELS at InfoComm Brasil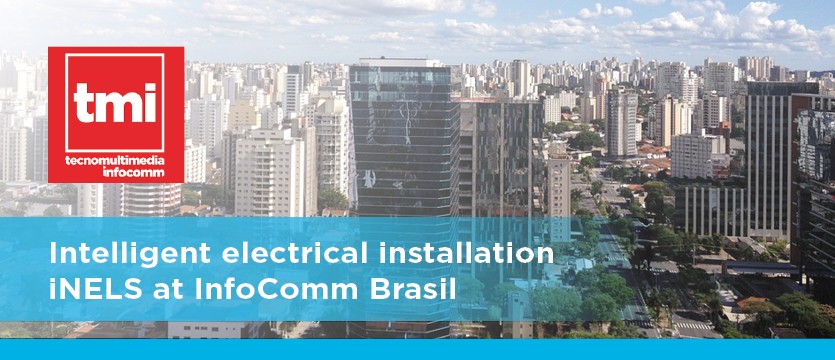 The technology metropolis of the South American continent - São Paulo, Brazil - will host the InfoComm fair of audio-visual technology and related industries at the beginning of April. The Czech brand of intelligent electrical installations iNELS of ELKO EP will also be represented.
InfoComm focuses on audio, video, light and imaging technology or smart technology for the home and business. The iNELS brand will be represented by Brazilian ELKO EP partner Grupo Discabos, a leading supplier of smart technologies, audio, video and automation technology that it supplies to all Brazilian regions and the Colombian market.
The richest city on the continent
São Paulo the metropolis of 20 million inhabitants was no larger than a normal village until the 17th century. But today, when looking at the dense forest of skyscrapers, it is clear to see why it is nicknamed the "New York, of Brazil." São Paulo is not only the largest city in Brazil, but also the entire southern hemisphere and the seventh largest metropolis in the world. The city on the Tiete River strongly influences its region in finance and commerce, making it the starting point for developing business activities not only in Brazil but also throughout the South American continent.
InfoComm Brasil will take place from 2 to 4 April 2019 at the Transamerica Expo Center in Sao Paulo. Grupo Discabos will be exhibiting at stand No. 413.
Date of publication: 29. 03. 2019
Calendar
Customer Centre
Technical support
| | |
| --- | --- |
| | +420 800 100 671 |
| | support@elkoep.com |
SALES
| | |
| --- | --- |
| | +420 573 514 221 |
| | sales@elkoep.com |