Iran Smart Expo 2017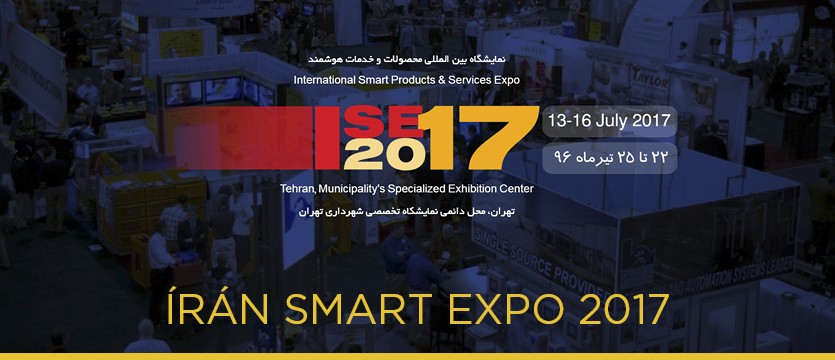 Once again, we went out into the world, this time the destination was Iran, its capital, Tehran, and the City's Specialized Exhibition Centre, where the first annual fair of Iran's Smart Expo was held on 13-16 July, where we presented products and solutions for smart cities and households.
On our stand of approximately 20m2 we introduced our Smart Set, Energy management solutions and Smart city information panels from which visitors could learn how individual smart city devices cooperate with each other and how the Lara and Sigfox networks communicate with each other on the Internet of Things. We also demonstrated live how our wireless control RF control and the iNELS BUS systems work.
In all its glory, Lara features several different frames in a variety of styles – from the basic plastic design to glass, wood or stone design, including a whole new assembly method with built-in speakers. Visitors could also try out how Lara works as an intercom and videophone.
We thank all our visitors for their interest in our products and we are looking forward to the next event, the September exhibition The Hotel Show in Dubai.
Date of publication: 01. 08. 2017
Information about the company
ELKO EP is one of the world's leading manufacturers of electronic equipment for residential, office and industrial automation. We have been supplying the world over for the past 27 years; our main domain is primarily relays, but we also supply wireless products and IoT products. But we're not just focused on products; we also propose comprehensive and highly effective solutions.
Our branches are located in 13 countries around the world, but all developments and production takes place in our own premises in Holešov. Thanks to this background, we have received several important awards, such as the Visionary of the Year 2015 or the Global Exporter in 2016.
Calendar
Customer Centre
Technical support
| | |
| --- | --- |
| | +420 573 514 242 |
| | support@elkoep.com |
Complaints technician
| | |
| --- | --- |
| | +420 770 177 028 |
| | balla@elkoep.com |