Our NB-IoT sensors in networks of other operators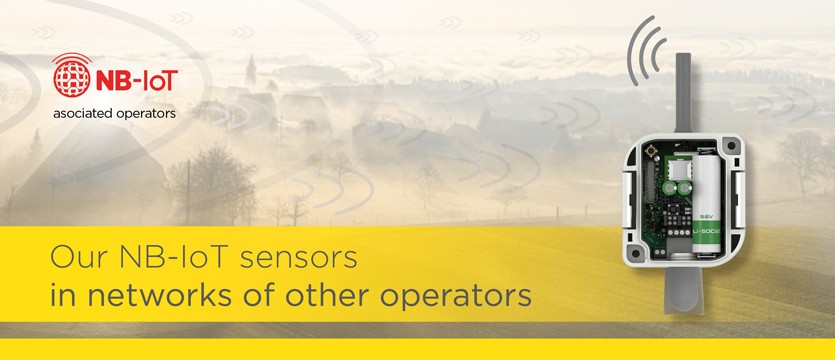 iNELS Air was designed in response to the dynamically developing network for IoT (Internet of Things). The IoT wireless communications category describes the Low Power Wide Area (LPWA). This technology is designed to provide full coverage even inside buildings, with energy-saving and low-cost operation of individual devices.
The product group includes sensors and actuators for communication on the Sigfox, LoRa and NB-IoT protocol. Linking sensors with ELKO Cloud and IFTTT (If This Then That) are ideal for a wide range of applications.
NarrowBand becomes dynamically developing IoT network capable of large-sized extending. It is the only one that uses the LTE licensed band for its two-way communication. The advantage of NBIoT is the use of the already built-in network to ensure adequate coverage both inside and outside buildings. It uses this technology with its SIM card devices.
Our IoT devices are working in those NB-IoT operator networks now: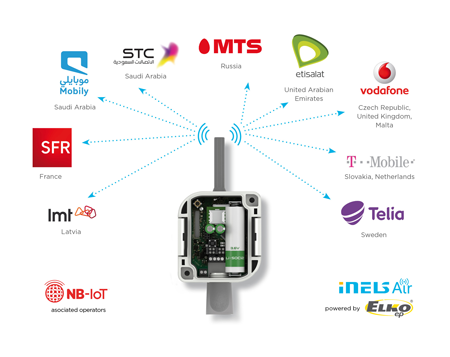 Date of publication: 15. 11. 2019
Information about the company
ELKO EP is one of the world's leading manufacturers of electronic equipment for residential, office and industrial automation. We have been supplying the world over for the past 27 years; our main domain is primarily relays, but we also supply wireless products and IoT products. But we're not just focused on products; we also propose comprehensive and highly effective solutions.
Our branches are located in 13 countries around the world, but all developments and production takes place in our own premises in Holešov. Thanks to this background, we have received several important awards, such as the Visionary of the Year 2015 or the Global Exporter in 2016.
Calendar
Customer Centre
Technical support
| | |
| --- | --- |
| | +420 573 514 242 |
| | support@elkoep.com |
Complaints technician
| | |
| --- | --- |
| | +420 770 177 028 |
| | balla@elkoep.com |