Quick overview of monitoring relays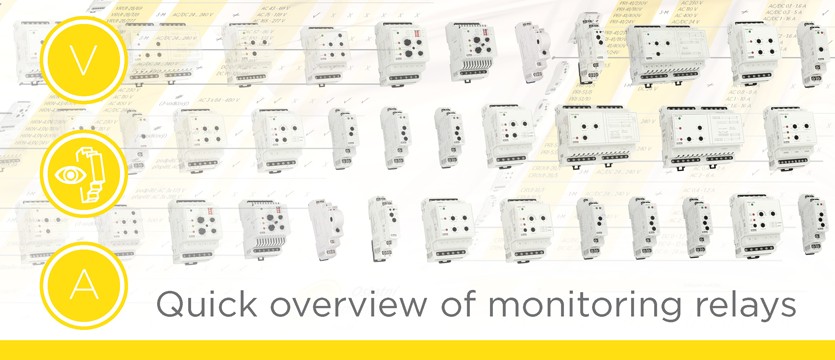 The ELKO EP range includes several hundred products. The largest group consists of relays with more than 200 different types. In order to be able to quickly navigate between them without having to browse through catalogues and browse through the websites, we have prepared a quick overview of monitoring relays.
Now you will only need one glance to select the right relays. Click on the image below to see the table. You can print it out and keep it close to hand.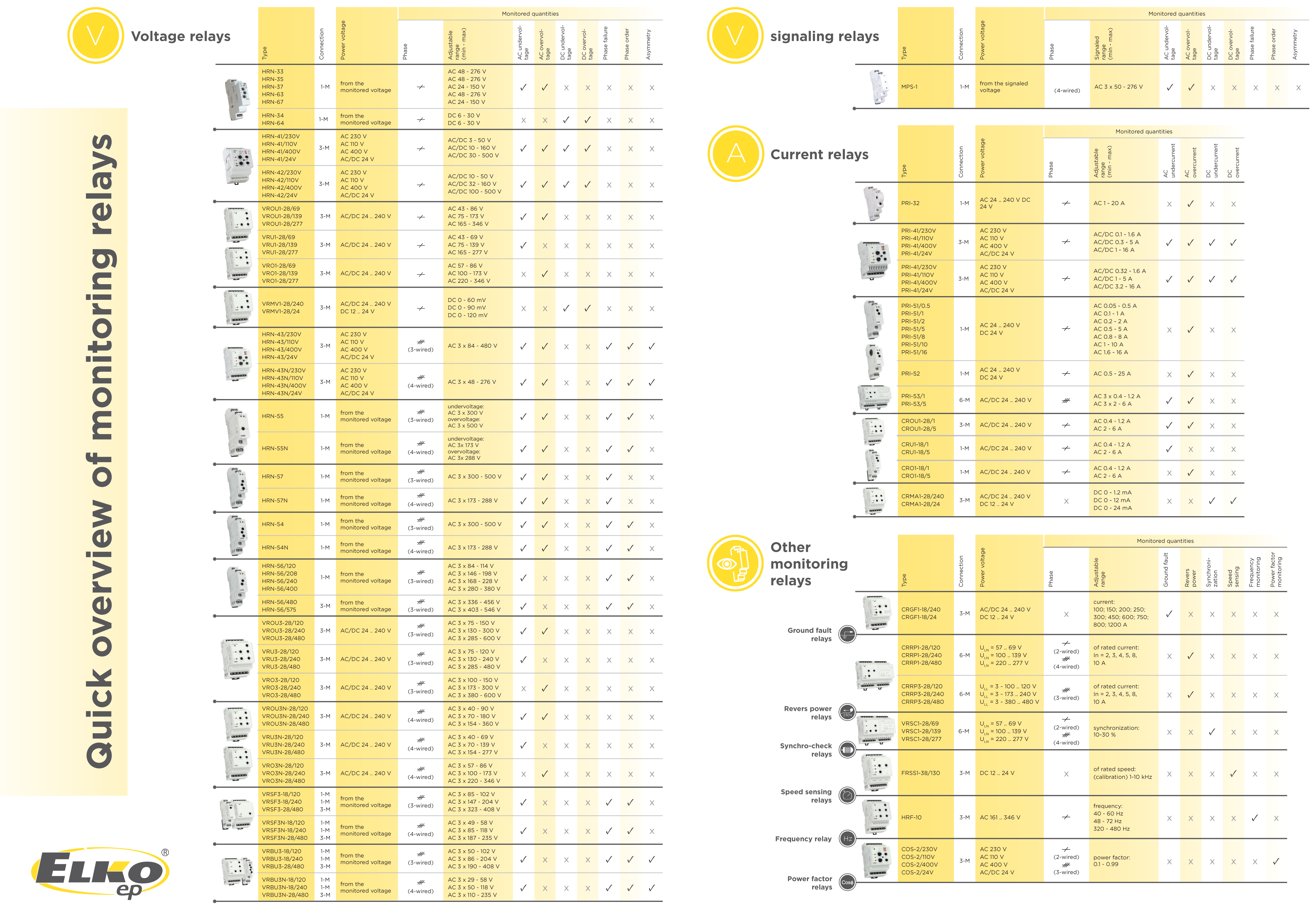 News and Innovation
At ELKO EP we are constantly working on the development of new equipment and innovations of existing products. Innovative relay types boast the ability to measure with an accuracy of approximately 2%, which increases their reliability and distinguishes them from our cheaper competitors. Experts will also be pleased with the lower power consumption of only 2.5 W and the ability to monitor AC voltage and non-sinusoidal waveforms. They are suitable for both 50 Hz and 60 Hz networks, which will be especially appreciated by customers traveling across the ocean.
With current relays, current amplification calibration increases the accuracy of current monitoring. There are no connector connections inside the products, so they are mechanically very resistant to shocks.
10 reasons to choose industrial monitoring relays from ELKO EP:
Multiple adjustable ranges of current and voltage monitoring relays
Increased measurement accuracy with the latest components
Suitable for 50/60 Hz networks
Extended power supply 24-240 V AC / DC
Power consumption max. 2.5 W
Auxiliary power supply
Focus on industrial applications
Certifications that meet the requirements set by standards (ČSN, CE, UL…)
Above standard 5-year warranty
New improved design
Date of publication: 04. 09. 2019
Information about the company
ELKO EP is one of the world's leading manufacturers of electronic equipment for residential, office and industrial automation. We have been supplying the world over for the past 27 years; our main domain is primarily relays, but we also supply wireless products and IoT products. But we're not just focused on products; we also propose comprehensive and highly effective solutions.
Our branches are located in 13 countries around the world, but all developments and production takes place in our own premises in Holešov. Thanks to this background, we have received several important awards, such as the Visionary of the Year 2015 or the Global Exporter in 2016.
Calendar
Customer Centre
Technical support
| | |
| --- | --- |
| | +420 573 514 242 |
| | support@elkoep.com |
Complaints technician
| | |
| --- | --- |
| | +420 770 177 028 |
| | balla@elkoep.com |