Meet our innovative monitoring relays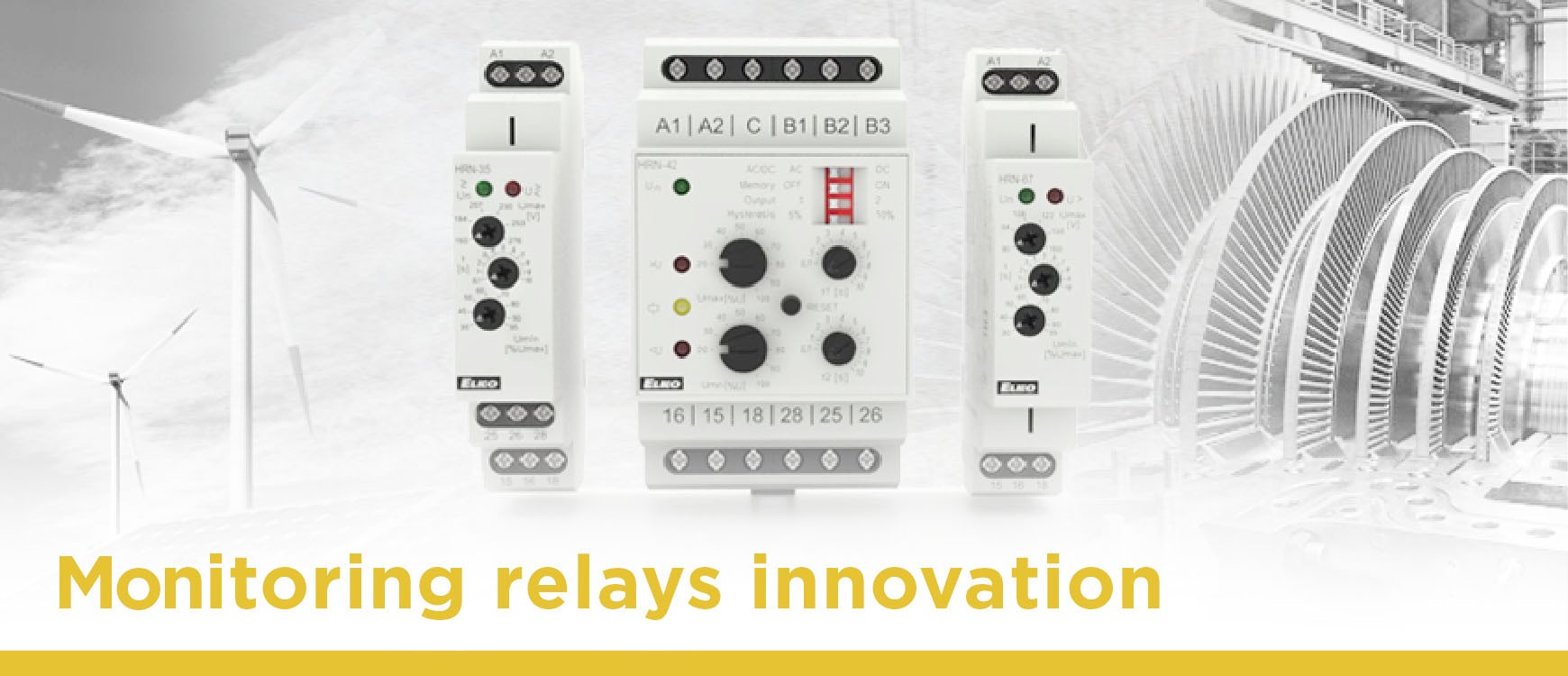 Our development specialists are constantly striving to keep pace with the latest components available on the market.
Innovated types which boast the ability to measure to within an accuracy of approximately 2%, this increases reliability and distinguishes them from cheap competitors. Experts will also be pleased with the lower power consumption of just 2.5 watts and the ability to monitor alternating voltage and non-sinusoidal waveforms. They are suitable for 50 Hz and 60 Hz networks, which will be especially appreciated by customers whose products travel around the ocean.
Without the need to change HW, our innovative relays can modify the device parameters utilising the powerful AT Mega 48P processor according to customer requirements (application requirement). In current relays it increases the accuracy of offset calibration, current monitoring, and current amplifiers. There are no connector connections inside the products, so they are mechanically very resistant to shocks. Another benefit is the signalling LED, which alerts the operator to any delay.
The relays also have a new design in addition to a number of technical improvements.
The innovations concern the HRN-43 and HRN-43N monitoring relays, the HRN-41 and HRN-42 voltage relays and the PRI-41 and PRI-42 current relay relays. Monitoring relays help everywhere where machines or equipment are susceptible to outages or voltage fluctuations to help prevent potential damage.
Date of publication: 23. 02. 2018
Information about the company
Millions of Relays, Thousands of satisfied Customers, Hundreds of local staff, Twenty Five Years of Research, Development and Production, Fifteen Foreign Branches , but just ONE Company , ELKO EP, an innovative Czech company, where R&D, Production, Logistics, Service and Support all take place in our expanding Headquarters in Holešov. We are mainly focused our very own systems designed for Hospitality, Health Care, Smart Cities and the Internet of Things (IoT).
ELKO EP employs nearly 240 people, exports to over 70 countries around the world and has 15 foreign branches. Czech company of the year 2012, Top 100 Czech Companies, Visionary of the Year 2015 and Global Exporter in 2016 are just a few of the awards received and we are not finished, We continually strive for innovation and development because we care.
Calendar
1

iNELS BUS system webinar (Školení a výstavy)

2

3

4

5

6

Middle East Electricity 2018 (Školení a výstavy)

7

8

Relay webinar (Školení a výstavy)

9

10

ELECRAMA 2018 (Školení a výstavy)

11

12

13

14

15

Vira Ukraine 2018 (Školení a výstavy)

16

17

18

19

20

21

22

23

24

25

26

27

28

Vietbuild Hanoi 2018 (Školení a výstavy)
Spring Construction Forum 2018 (Školení a výstavy)

29

30

31
Customer Centre
Infoline
| | |
| --- | --- |
| | +420 573 514 221 |
| | elko@elkoep.com |
Technical support
| | |
| --- | --- |
| | +420 778 427 366 |
| | support@elkoep.com |