The RF Key Fob comes in a new, more elegant design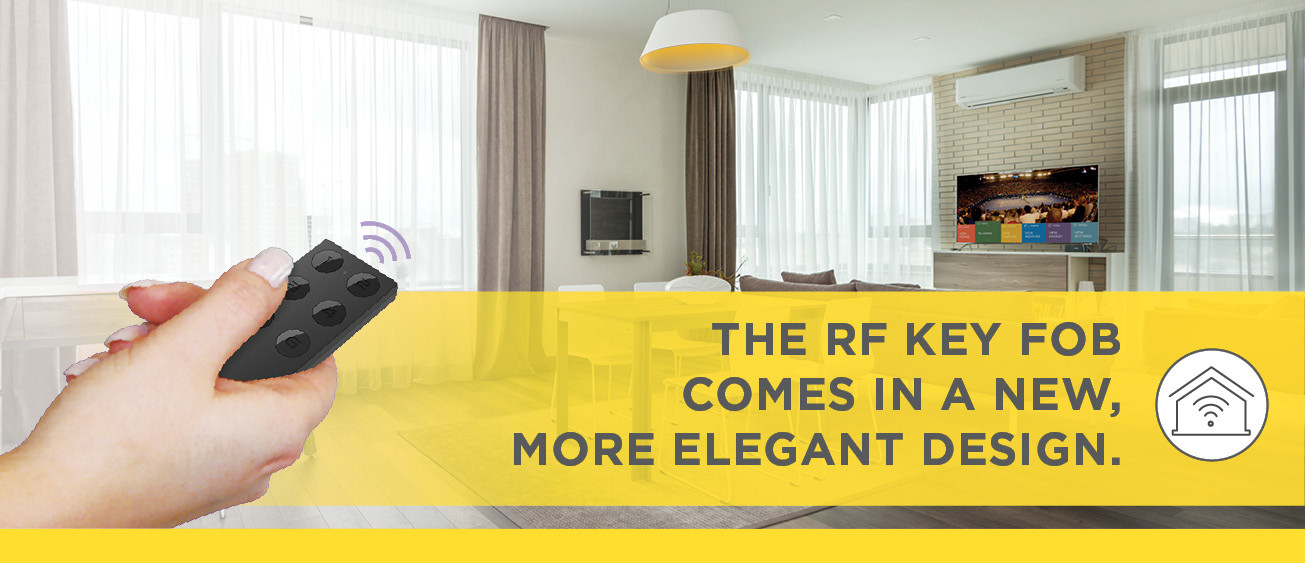 The RF Key Fob is one of the many options for controlling the wireless iNELS electro installations. Compact, smart and fast. Now with a brand-new design.
"Until now, all the Key Fobs had four buttons, they were rounded at one end and existed in two basic colours - black and white. The new ones have undergone a significant facelift, and are again a bit more modern and meet our really high demands with regards to design. We talked a lot about their future appearance, in the company, but also with customers or designers. That is why I am extremely happy with the result, which really raises the RF KEY Fob one level higher," said Jiří Konečný, a man who is adorned with more than 25 years of experience in the development of electrical devices and components, about the new variant.
Probably the biggest change is in the shape of the Key Fob, leaving the rounded design behind. The RF Key is now square, flat, and looks more elegant and compact. It is still true that you can put it in the pocket of your trousers, without it appearing to be a large cumbersome control. You can have it with you everywhere, and independently control an unlimited number of connected devices with four or six buttons.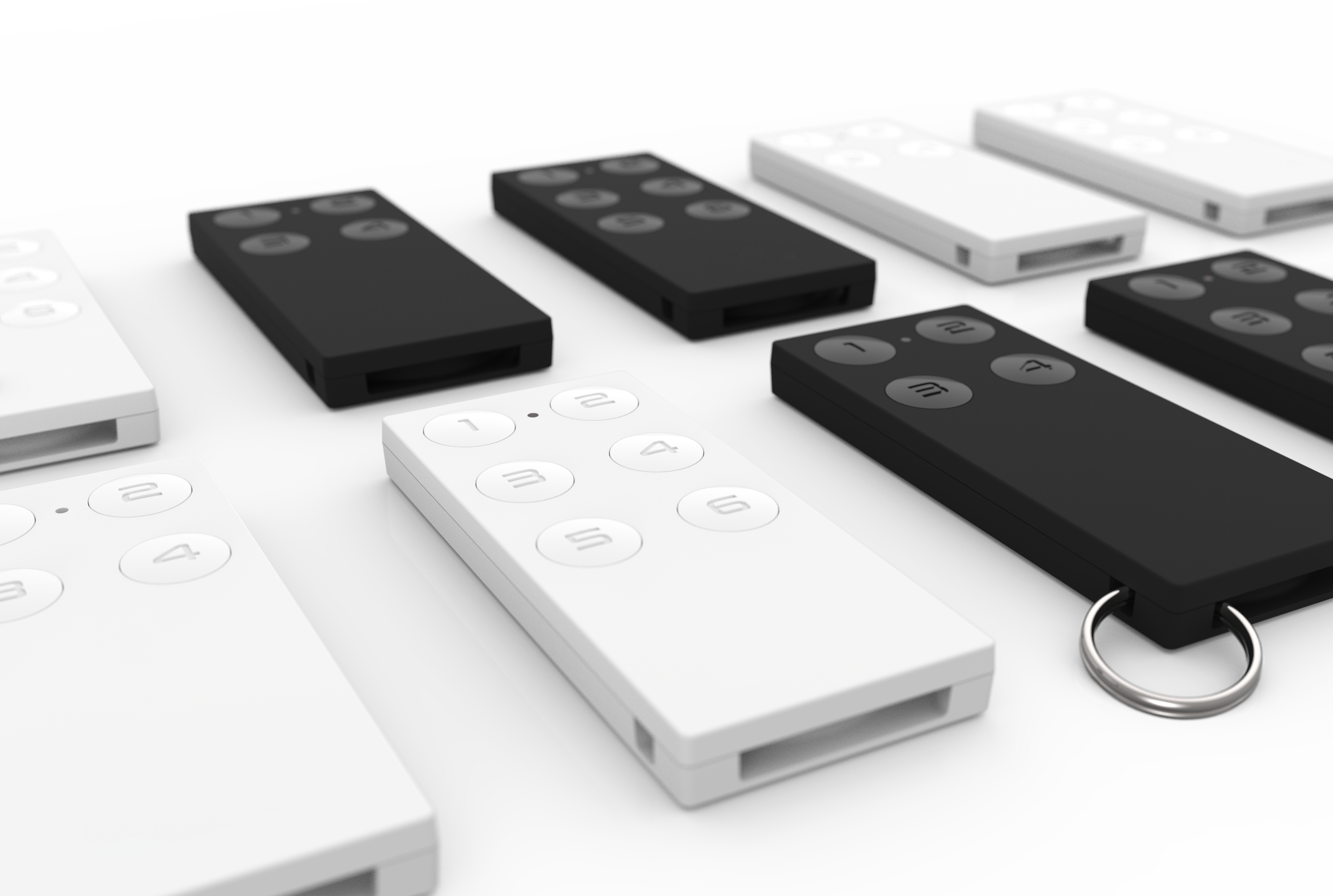 "Most people expect things to work easily, first and foremost. Many people don't really want to try anything complex or download smart apps. On the contrary, they appreciate just such a simple thing as a Key Fob. They have it with them at all times, they can use it when they don't want to get out of the car or get up from the couch. At the same time, they do not need any complex logon," adds Jiří Konečný, the company's director and at the same time an enthusiast in the field of new technological trends, to the usability of the RF Key Fob.
With the Key Fob you can switch or dim home light scenes, it is very often used to control garage doors, entrance gates, blinds or shutters. Using 4 or 6 buttons, you can control an unlimited number of units connected to a smart RF wireless electro installation.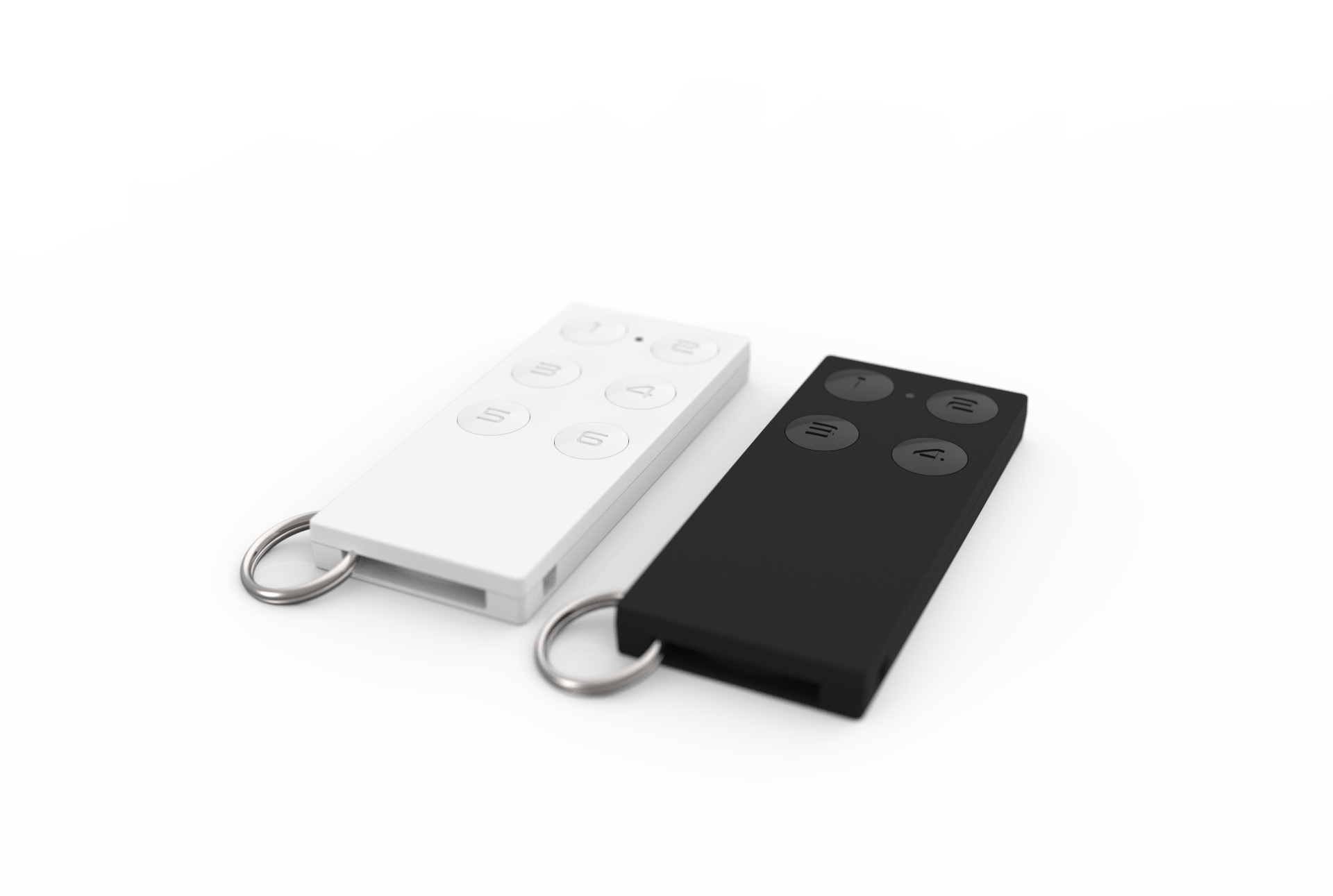 Otherwise, the technical parameters of the RF Key Fob remain the same. Transmission frequency 868 MHz, red LED transmission indication, 3 V battery with a five-year warranty. The signal in open space reaches up to 200 m. The transmission works by a wireless one-way addressed message with pre-set instructions (ON / OFF, dimming, time on / off, open / close).
More technical specifications and connection options can be found in the iNELS RF wireless electro installation technical catalogue.
Date of publication: 21. 07. 2021
Calendar
Customer Centre
Technical support
| | |
| --- | --- |
| | +420 800 100 671 |
| | support@elkoep.com |
SALES
| | |
| --- | --- |
| | +420 573 514 221 |
| | sales@elkoep.com |