Saudi Build Expo with participation of ELKO EP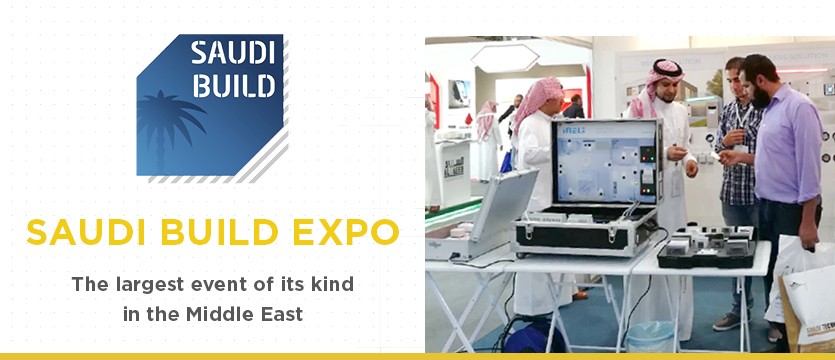 In the very centre of Riyadh, capital of Saudi Arabia, the Saudi Build Expo exhibition, focusing on construction, construction materials and environmental solutions, was held between the 22nd and 25th of October. This is the largest event of its kind in the Middle East, and this year's was the 36th edition to take place.
ELKO EP was the only Czech company to be present at the show. At our stand, visitors could try the wireless control of iNELS RF control. Using interactive panels and remote control via button or the iHC application, they are the masters at this time of all lighting, air conditioning, security cameras or Lara intercoms. We also introduced our guest room management system (GRMS) for central automated room management in large hotels.
There were also more than 350 exhibitors from virtually the whole world - Asia, Europe, the USA or Africa. The highest percentage of course was from Saudi Arabia, followed by China, Germany and Turkey.
Date of publication: 03. 11. 2017
Information about the company
ELKO EP is one of the world's leading manufacturers of electronic equipment for residential, office and industrial automation. We have been supplying the world over for the past 27 years; our main domain is primarily relays, but we also supply wireless products and IoT products. But we're not just focused on products; we also propose comprehensive and highly effective solutions.
Our branches are located in 13 countries around the world, but all developments and production takes place in our own premises in Holešov. Thanks to this background, we have received several important awards, such as the Visionary of the Year 2015 or the Global Exporter in 2016.
Calendar
Customer Centre
Technical support
| | |
| --- | --- |
| | +420 573 514 242 |
| | support@elkoep.com |
Complaints technician
| | |
| --- | --- |
| | +420 770 177 028 |
| | balla@elkoep.com |