Smart Home solution for a smooth summer
Additional information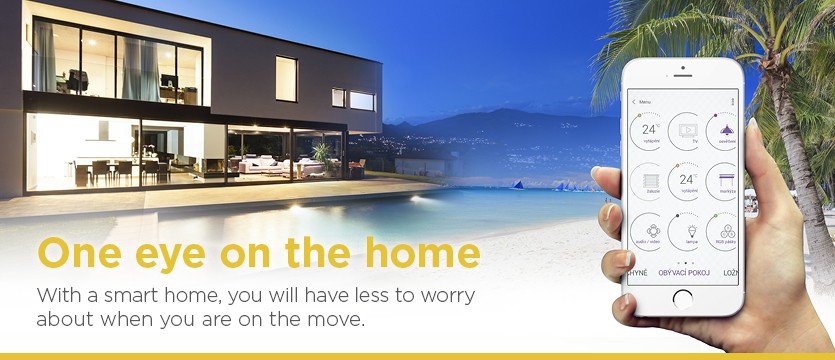 Summer is here in full regalia, with its hot temperature and much coveted holiday moments. It's the ideal time to use Smart home smart solutions that can make this time easier. What can we do to make life smoother?
Control appliances remotely
Are you going on vacation and you are struggling with the classic problem of turning off everything essential? With the application, you can check and, if necessary, turn off all connected electrical appliances using the remote control.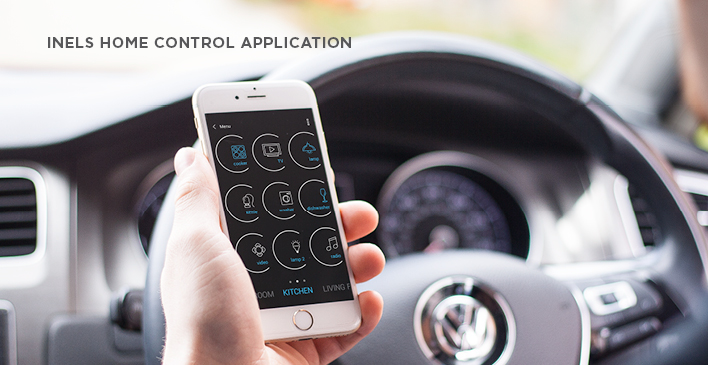 Remote control air conditioning
In your home you will certainly appreciate the ability to control air conditioning remotely. It's easy with smart eLAN-IR, smartphone and iNELS RF control. You are not at all limited just to ventilation, using apps to control all audio / video appliances - television, DVD players, home theatres and more.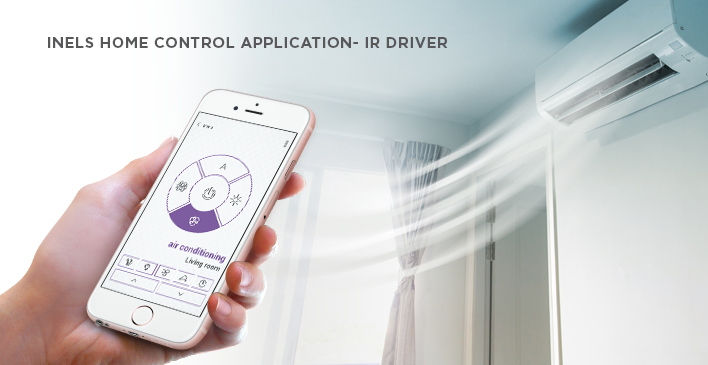 Motion sensors and videophone
Likewise, the security of your property is taken care of. The combination of sensors with an eLAN-RF smart box keeps track of every unexpected move and unwanted input. With Lara's multimedia player, which also serves as a video-telephone and intercom, the Dahua IP Video Phone, and Connection Server connectivity, every visit is automatically redirected to a smartphone for up to five users at the time of your absence. So at a distance, you have an overview of what's going on at your door.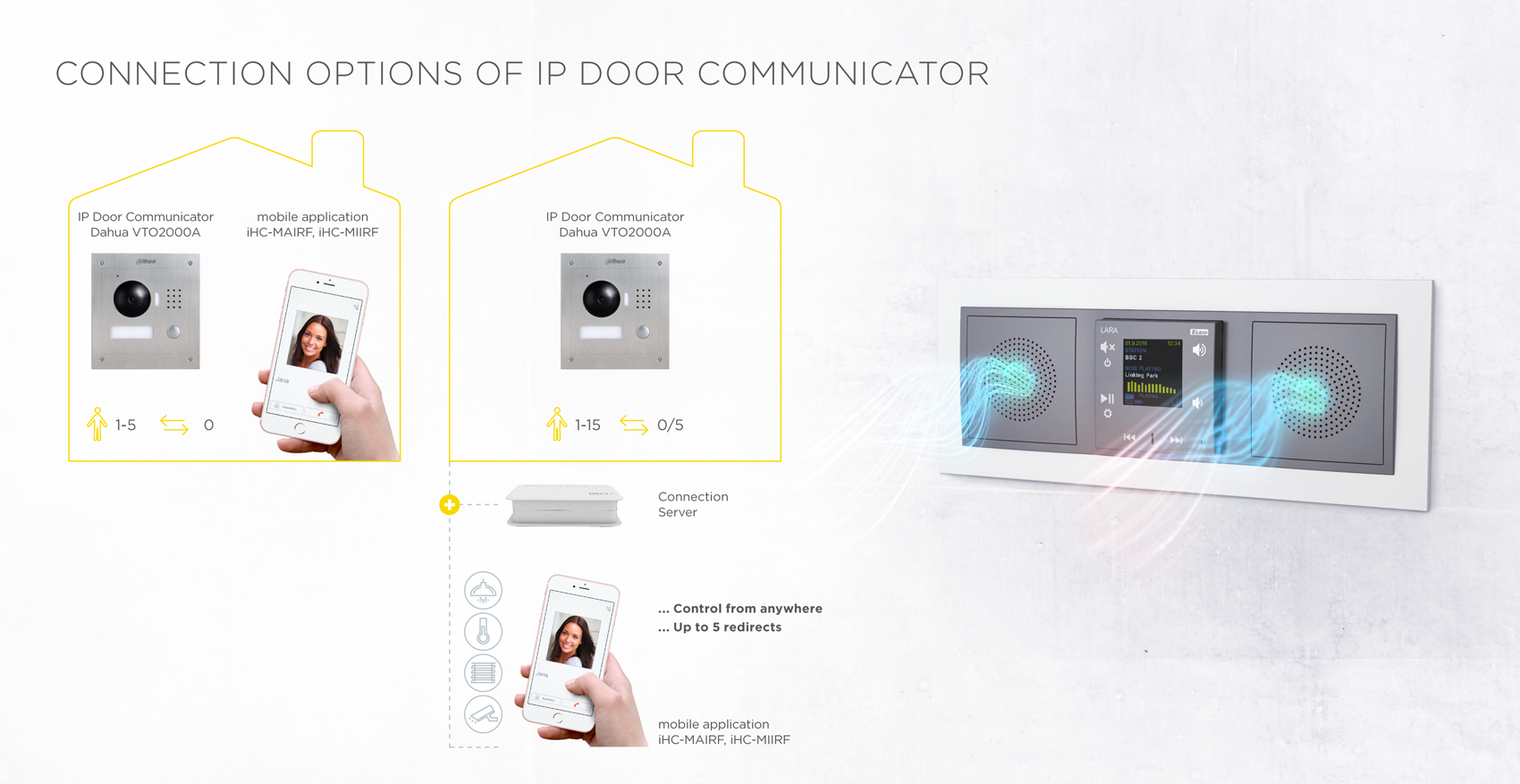 Light or appliance switching
If you do not want to let potential thieves know that your house is empty and deserted at the time of your absence, you will certainly be able to simulate your presence with digital switching clocks SHT-1.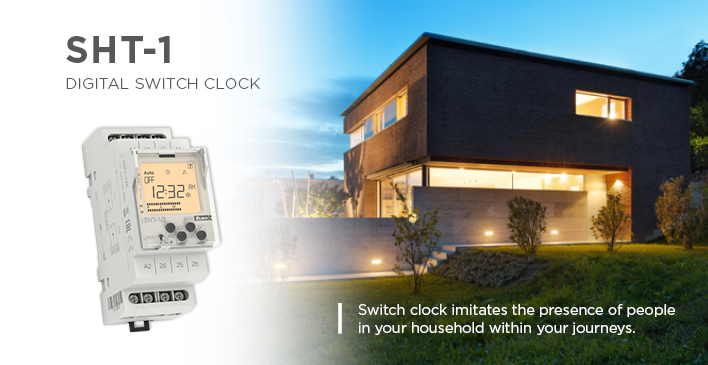 During summer, not only are there hot days full of sunshine, but also summer storms and torrential rains can greet you. So that you will never be surprised by the flooding of an area, the HRH-5 switch or wireless flood detector RFSF-1B will help to monitor the level.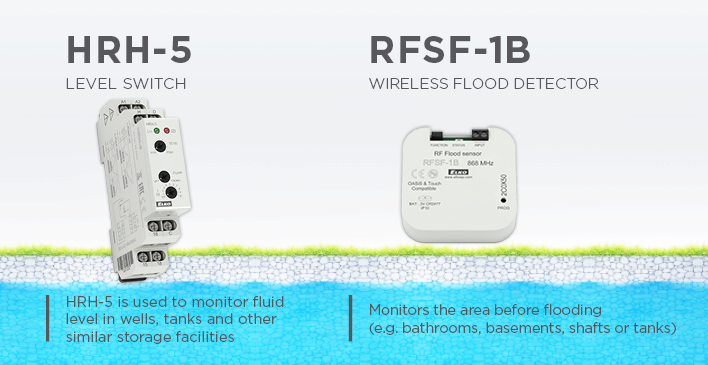 For more information about smart solutions and how to use them, visit our website. The promo application for Andriod is available for download here, for iOS on this link.
Date of publication: 05. 06. 2018
Calendar
Customer Centre
Technical support
| | |
| --- | --- |
| | +420 800 100 671 |
| | support@elkoep.com |
SALES
| | |
| --- | --- |
| | +420 573 514 221 |
| | sales@elkoep.com |