URBIS PICTUS a look back at the Smart City Fair
Additional information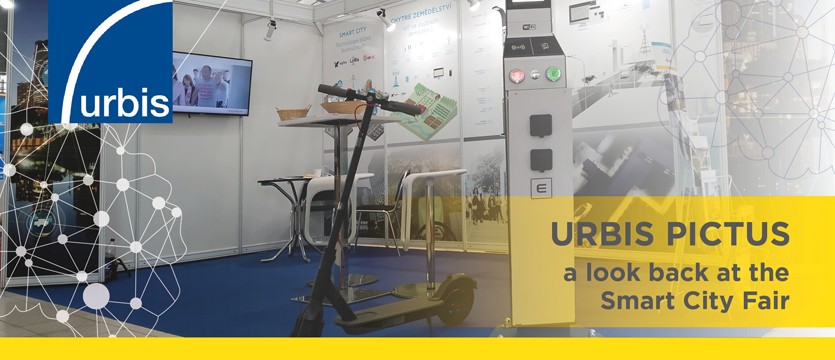 The Smart City theme moves the communal world and brings new business opportunities. The growing interest in smart cities has been confirmed by the second URBIS Smart City Fair, which took place in Brno between the 5 and 6 June 2019. Among the 60 exhibiting companies was also ELKO EP the Holesov Company with its innovative Smart Pole and other smart solutions for Smart City supplied under its own brand iNELS.
"Urbis is a place where not only people from various interest groups of Smart Cities meet, but also experts, manufacturers, importers and exhibitors of various technologies, platforms and equipment. But I think the biggest challenge is for these two groups to understand each other, because municipal representatives are really overwhelmed with a flood of offers that sometimes have nothing to do with Smart City, they're just riding on this wave, "said Jiří Konečný, CEO and founder of ELKO EP.
As at several previous fairs this year, we have displayed our modular Smart Pole, which can offer up to 17 useful technologies, ranging from wireless mobile charging and contactless card readers, through touch screen information, widescreen camera, smart motion sensors and air quality with its four variations. , Wi-Fi hotspot, up to the minute car charging station. All this with the simple possibility of checking, evaluating the sensed parameters and remote control within the entire smart city network from the dispatching centre
The Smart Pole is just the icing on our innovative solutions for smart cities. There are many other areas such as agriculture, apartments, houses or commercial buildings where our wide range of sensors, actuators and control platforms can also be used. Smart technologies for cities or agriculture are delivered under the brand iNELS Air.
URBIS hosted top speakers
URBIS, the unique Czech "smart" fair, has welcomed over 1700 professional visitors, mostly representatives of state and public administration and experts in the field of innovative solutions for smart cities.
The Urbis fair in Brno focused on sharing the know-how, ideas, concrete solutions and good practice of Smart City in Central European cities with a second level. The fair also included professional conferences.
Leading speakers, including Hyperloop's Chief Engineer Sabih Gatea Khisaf, Join-Up Project Manager, Jean Paul de Baets and Free Software Foundation co-founder Richard Stallman, spoke on 8 stages.
The trade fair is held under the auspices of the Association of Regions of the Czech Republic, the Statutory City of Brno, and the Ministry for Regional Development of the Czech Republic, the Union of Towns and Municipalities of the Czech Republic, the Ministry of Industry and Trade of the Czech Republic and the South Moravian Region.
Date of publication: 07. 06. 2019
Calendar
Customer Centre
Technical support
| | |
| --- | --- |
| | +420 800 100 671 |
| | support@elkoep.com |
SALES
| | |
| --- | --- |
| | +420 573 514 221 |
| | sales@elkoep.com |