Videophone Dahua, indispensable in every household
Additional information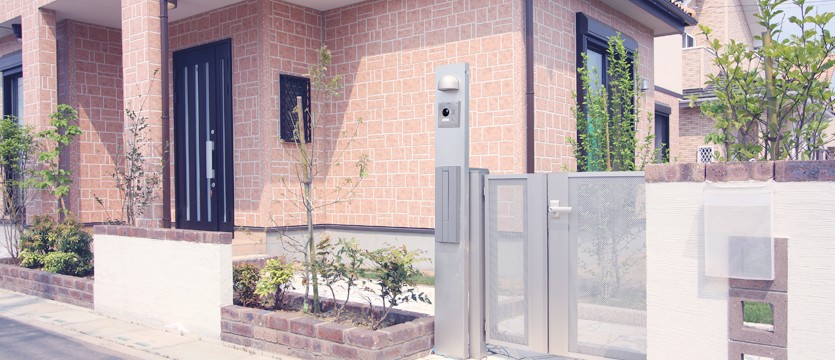 Videophone is used in the home as a welcome assistant, whether in terms of safety or comfort. You will appreciate its contribution when some unannounced visitor tries to gain access. That's when you find out after you have run down five floors that you are going to the door for some vendor selling a vacuum cleaner or another undesirable person.
The videophone also helps to increase the security of you and your property. You always know who's ringing for you and who want's what from you. You can always see what's going on in front of your door.
The Dahua VTO2000A IP Videophone is fully compatible with the iNELS RF Control applications iHC-MAIRF and iHC-MIIRF, which significantly expands the functionality of the system. You now have the option of simple control under one application and an overview of:
Appliances, plugs
Dimming of lights
Temperature control
Blinds, awnings, garage doors
A / V devices
Cameras
IP interfaces
Connections may be either separately or through a Connection Server. This option extends the number of users who can connect via a smartphone to up to 15 people. At the same time the device can be forwarded to up to five people - if you are not at home the videophone automatically switches the visitor to your mobile phone.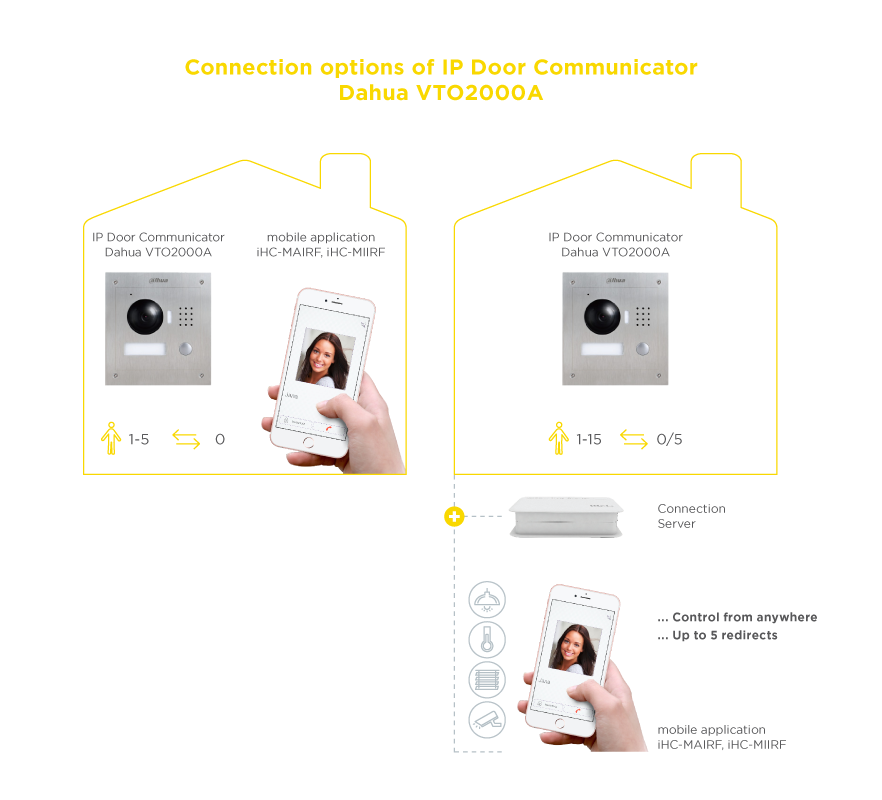 IHC-MAIRF offers additional enhancements:
Using widgets
Integrated weather forecast, installation of IP Weather Station
For more information, please visit the website www.elkoep.com.
Date of publication: 27. 06. 2017
Calendar
1

2

3

4

5

6

7

8

9

10

ISE 2022 Barcelona, 10-13 May 2022, Fira de Barcelona, Gran Vía Hall2 ( Trainings and Exhibitions )

11

ISE 2022 Barcelona, 10-13 May 2022, Fira de Barcelona, Gran Vía Hall2 ( Trainings and Exhibitions )

12

ISE 2022 Barcelona, 10-13 May 2022, Fira de Barcelona, Gran Vía Hall2 ( Trainings and Exhibitions )

13

ISE 2022 Barcelona, 10-13 May 2022, Fira de Barcelona, Gran Vía Hall2 ( Trainings and Exhibitions )

14

15

16

17

Amper 2022 - International electrical engineering fair ( Trainings and Exhibitions )

18

Amper 2022 - International electrical engineering fair ( Trainings and Exhibitions )
Power Circle 18. – 19. 5. 2022 | Salzburg Energy, Light, Efficiency | Power-Days ( Trainings and Exhibitions )

19

Amper 2022 - International electrical engineering fair ( Trainings and Exhibitions )
Power Circle 18. – 19. 5. 2022 | Salzburg Energy, Light, Efficiency | Power-Days ( Trainings and Exhibitions )

20

Amper 2022 - International electrical engineering fair ( Trainings and Exhibitions )

21

22

23

24

25

26

27

28

29

30

31
Customer Centre
Technical support
| | |
| --- | --- |
| | +420 800 100 671 |
| | support@elkoep.com |
SALES
| | |
| --- | --- |
| | +420 573 514 221 |
| | sales@elkoep.com |