We have become a part of Paradise!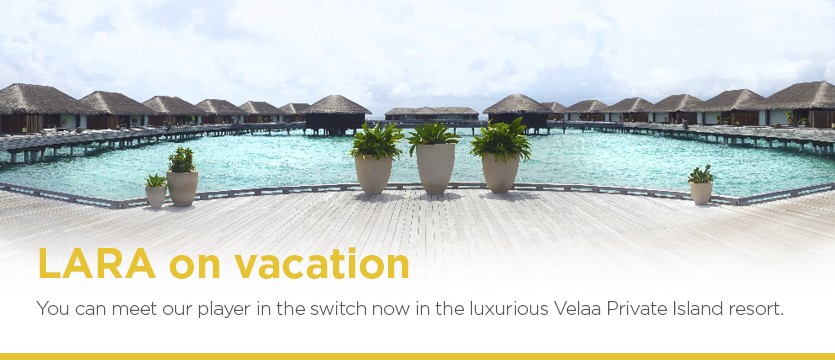 On the private tropical island of Vela, which is part of Atoll Noon and administratively belongs to the Maldives, iNELS has become part of a real paradise. In one of the world's most luxurious resorts, Velaa Private Island, we were honoured during May and June, to install our Lara players with Lara Dio, in collaboration with our longstanding MIKENOPA partner. The leadership of this adventure was carried out by David Kryštůfek, the most senior iNELS project manager.
Together with his team, he had to deal with many obstacles in the way of the process. Whether it was logistics (the island is about seven thousand kilometres away, it lies in the waters of the Indian Ocean, the route is via the Malpensa Malay International Airport), challenging climatic conditions, high humidity, tropical storms and rain, With hundreds of meters of cabling required.
In spite of all the hardships, however, the guests in the villas can now enjoy the comfort provided by Lara. Thanks to it, you can centrally control your music throughout the house and its areas, play music from different storage (iTunes, Google Play, iPod, mp3 player, NAS network storage) or choose from over thousands of Internet radios around the world. All of this through the one unique Lara Dio application, allowing easy and convenient control of all Lara players. Of course, intuitive control is also available through the touch panel or wireless controller. Find out more about our product website.
Date of publication: 26. 06. 2017
Information about the company
ELKO EP is one of the world's leading manufacturers of electronic equipment for residential, office and industrial automation. We have been supplying the world over for the past 27 years; our main domain is primarily relays, but we also supply wireless products and IoT products. But we're not just focused on products; we also propose comprehensive and highly effective solutions.
Our branches are located in 13 countries around the world, but all developments and production takes place in our own premises in Holešov. Thanks to this background, we have received several important awards, such as the Visionary of the Year 2015 or the Global Exporter in 2016.
Calendar
Customer Centre
Technical support
| | |
| --- | --- |
| | +420 573 514 242 |
| | support@elkoep.com |
Complaints technician
| | |
| --- | --- |
| | +420 770 177 028 |
| | balla@elkoep.com |