ELKO EP dimmers are the market leader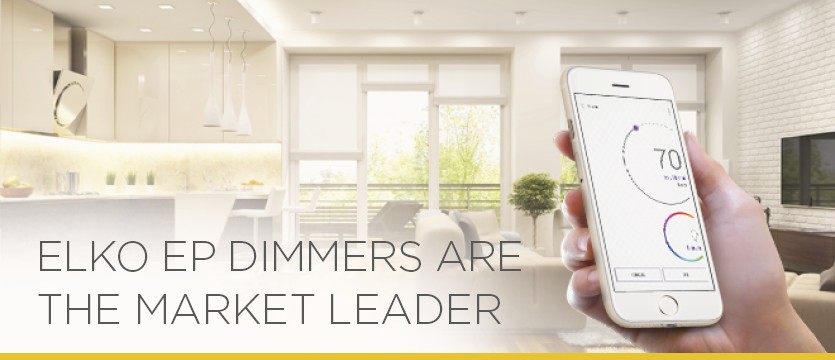 Dimmers are devices for controlling the brightness of your lighting. Through them you can always set the correct level whether you want to read a book, or just need gentle backlighting for a movie. At ELKO EP we place the emphasis on innovation according to the latest technological solutions, which brings long-term service life and stability.
What else can our dimmers offer to you?
Versatility of use in terms of light source - R, L, C, ESL, LED.
Adjusting the minimum brightness level - especially for LED lights - this is used to eliminate flickering during dimming.
Remote control via a button, key fob or smartphone application.
Maximum load limit at the 10,000 VA.
You can find out more about our products on our website - DIM-15, SMR-M and RFDEL-71B
Date of publication: 06. 06. 2018
Information about the company
ELKO EP is one of the world's leading manufacturers of electronic equipment for residential, office and industrial automation. We have been supplying the world over for the past 27 years; our main domain is primarily relays, but we also supply wireless products and IoT products. But we're not just focused on products; we also propose comprehensive and highly effective solutions.
Our branches are located in 13 countries around the world, but all developments and production takes place in our own premises in Holešov. Thanks to this background, we have received several important awards, such as the Visionary of the Year 2015 or the Global Exporter in 2016.
Calendar
Customer Centre
Technical support
| | |
| --- | --- |
| | +420 573 514 242 |
| | support@elkoep.com |
Complaints technician
| | |
| --- | --- |
| | +420 770 177 028 |
| | balla@elkoep.com |