Gardeners beware! Plant a few smart products.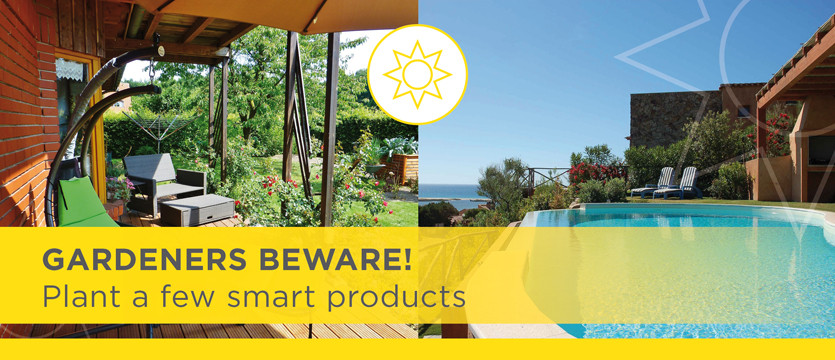 Hot temperatures stormed our beautiful republic. That is high time to plant a couple of smart products in your garden, pergola or around the pool. We bring some inspiration where to start, how to proceed correctly and how to achieve maximum automation, efficiency and safety.
Swimming pool
The most popular part of the garden is undoubtedly the swimming pool, especially on hot summer days. As electrical experts, we can handle its automation.
Do you have electric pool cover, lighting, pumps or filters, all from different companies? Here is the greatest benefit of iNELS solution. From now on you can connect it all together and controll it with just one command of the key fob or controller on the wall. Click, the pool cover is opening. Click, pool filtration runs. Click, lighting creates pleasant mood for you.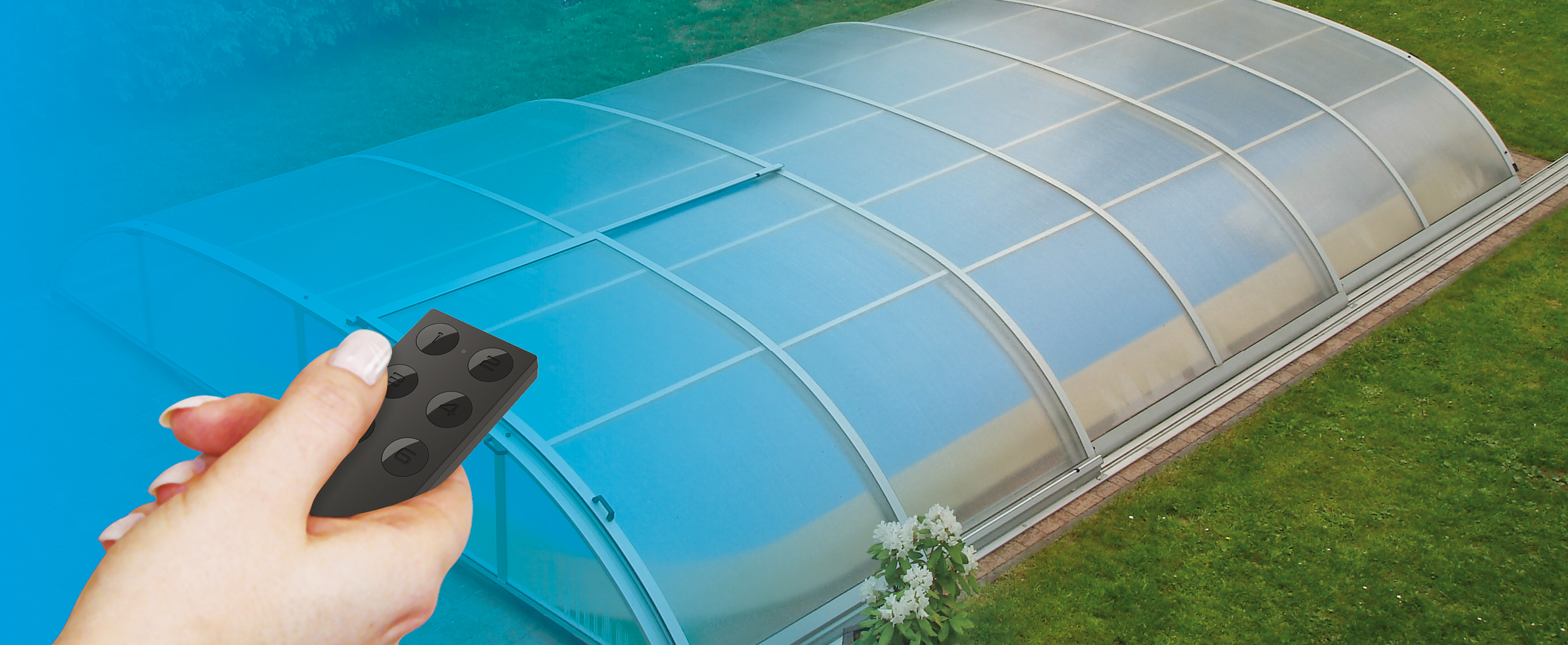 The basis of this system is the RFSA switching component, which can be integrated into the electrical mechanisms. Remote control is provided by either a wireless RF Key or a push-button wall controller RFWB-20/G.
Terraces a pergola
You can easily arrange pleasant sitting on the terrace or pergola with everything automated. The basis is a single cable supplying electricity. We solve everything else wirelessly, when our RFUS-61 switching element or RFOSC-61 switching socket enters the game.
In combination with the RF Key fob or the outdoor controller RFOWB-20, which can be placed practically anywhere, you can control all the connected elements (gates, lights, or pumps) directly from the terrace, pergola or sitting by the pool.
We produce all three products in increased IP65 protection, so you don't have to worry about bad weather in the form of heavy rain.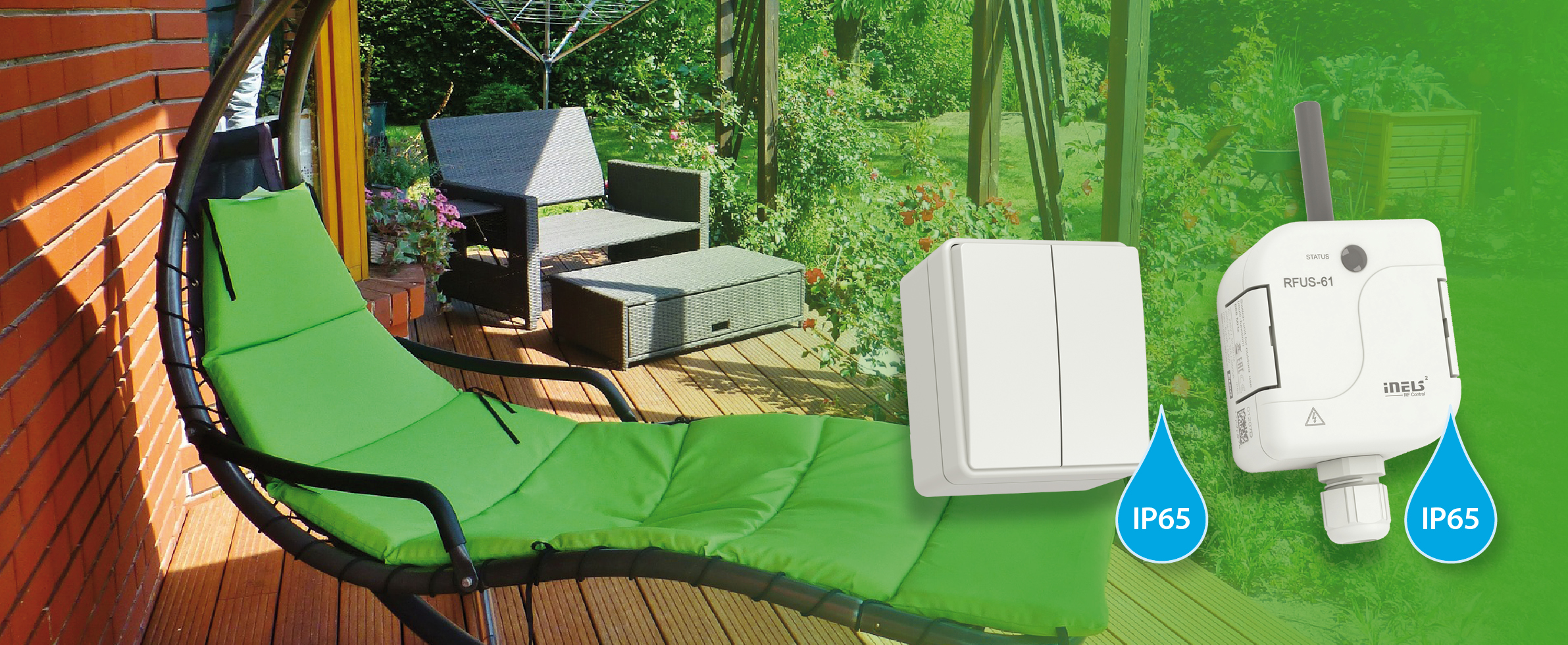 Reliable watering
Level switch HRH-5 will reliably protect against unexpected and unpleasant flooding. Its focus is suitable for level control in wells, reservoirs, retention tanks and other outdoor reservoirs. In the garden it keeps an eye for you on up to two water levels.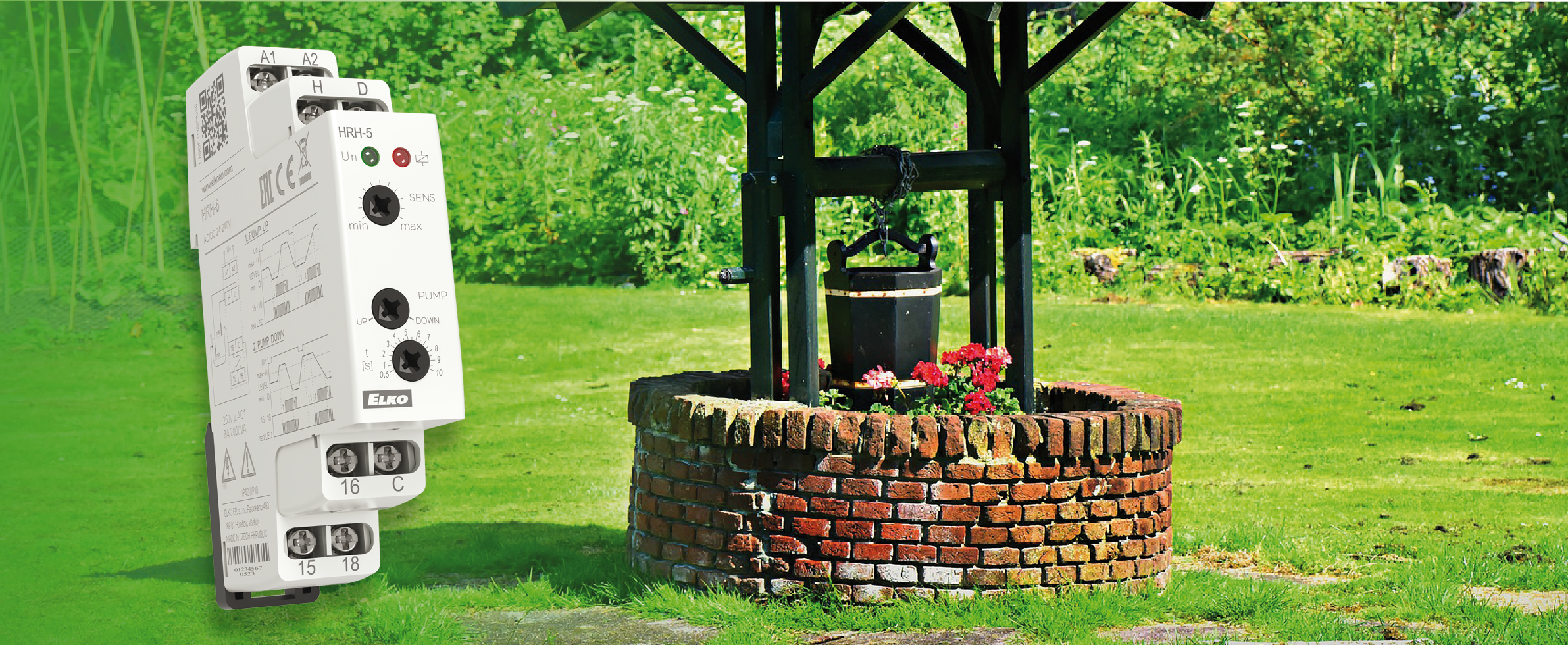 Irrigation can also be facilitated by an interesting alternative use. Using a circuit composed of the HRH-5 level switch and connected probes, monitor whether it has rained and the surface is wet. Depending on this, the controller either switches the irrigation on or off. . The whole procedure is specifically described in this article.
Date of publication: 25. 06. 2021
Calendar
Customer Centre
Technical support
| | |
| --- | --- |
| | +420 800 100 671 |
| | support@elkoep.com |
SALES
| | |
| --- | --- |
| | +420 573 514 221 |
| | sales@elkoep.com |