SOU-2, solutution not only for illuminated advertising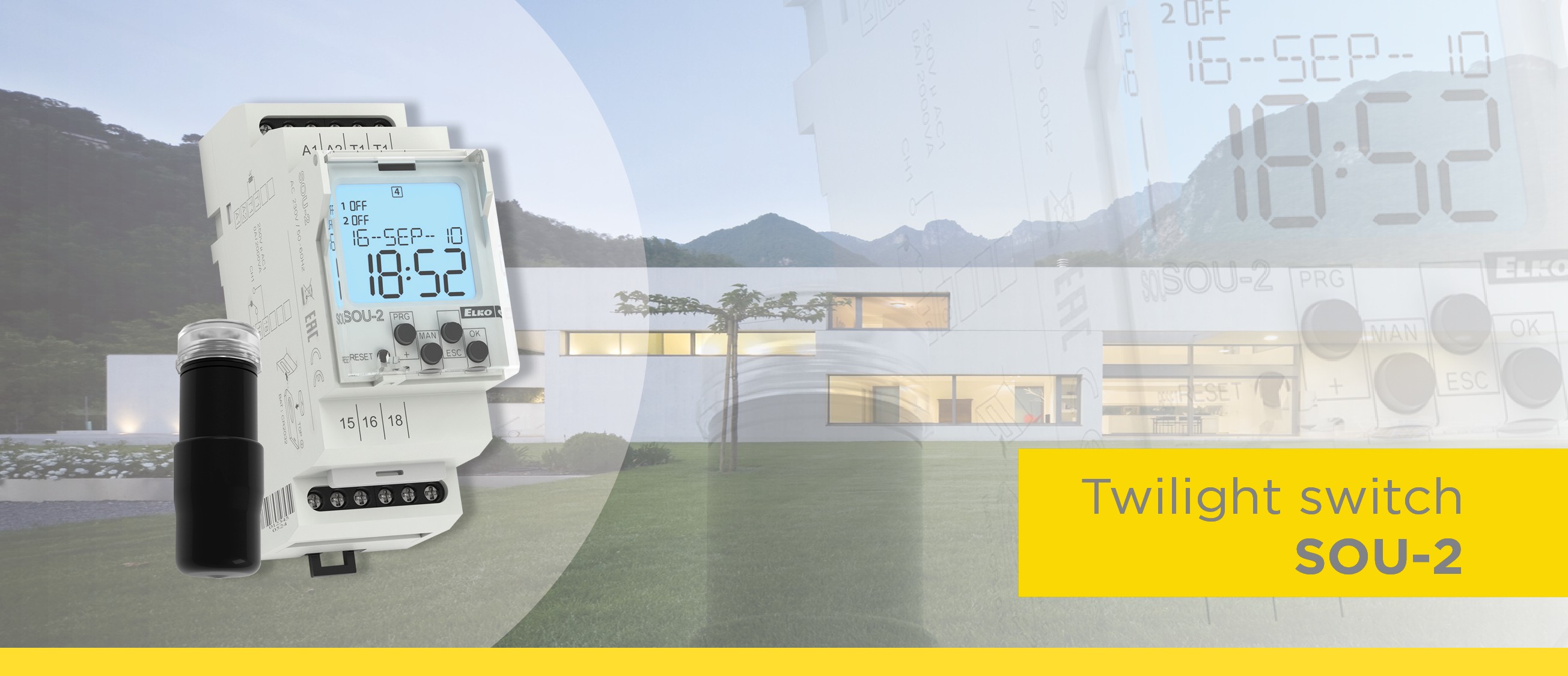 Neon signs, billboards, lighting of house, public lighting, these are just examples, what you can control with twilight switch SOU-2.
How to achieve savings for lighting control?
Often a combination of twilight switch with timer. At some time, so this automatically disables the light before dawn and re-activate. This is a good solution, but it is necessary to purchase two devices.
An effective solution for you
SOU-2 is twilight switch combinated with timer. Its made for switching to efficient lighting. The sensor records the evening accompanied by reduced light intensity. Now this is a sign that the switch. There is no need to set anything. Twilight is set to automatically switch on/off during a reduction/indrease in light intensity. There is no need to reconfigure the instance when you move from summer time to winter.
This method is designed for switching lights around the house, but also street lighting which thus can be turned off/switch on half the street lamps. More information about this product you can find HERE.
Date of publication: 17. 07. 2018
Calendar
Customer Centre
Technical support
| | |
| --- | --- |
| | +420 800 100 671 |
| | support@elkoep.com |
SALES
| | |
| --- | --- |
| | +420 573 514 221 |
| | sales@elkoep.com |