We have a new and up-to-date catalogue of Wireless (RF) electro installations for the world
Additional information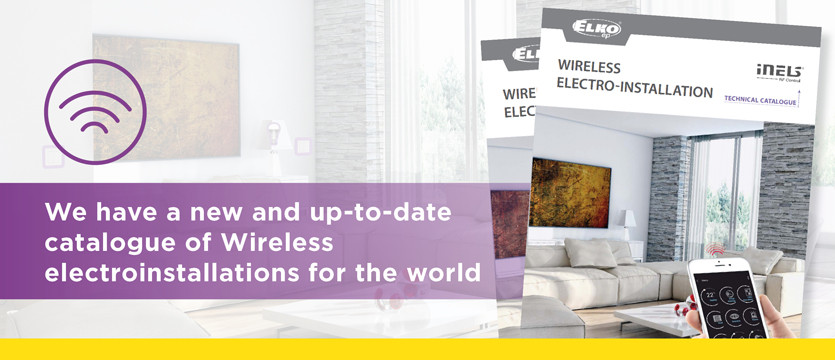 Not to rest on our laurels and to further develop and produce. ELKO EP has certainly not rested on its laurels and is certainly not the only company that thinks this way, and that is why ELKO EP has once again pushed the imaginary boundaries in development further, and this year it is also coming up with further unique enhancements.
All the information in one place. Even so, we could summarize this year's, just published technical catalogue of Wireless Electrical Installations. It offers a behind-the-scenes look at individual products and their extensive use. The catalogue has also undergone graphic changes, thanks to this it is clearer and the products are more adapted for easier orientation for connection and other options. For each product, you will also find a clear table with technical parameters that will help to make it easier to choose the right product, whether it is our innovations of this year, glass controls with round and sharp edges RFGB-20, 40, 220 and 240, or innovations such as. in RFDW-71 and 271 or others.
Not sure if wireless is right for your home or business?
Take a look at our other solutions. You can find them here.
We hope you enjoy reading and the selection of a product that will enrich your home and move it a little closer to the "smart" level.
Date of publication: 23. 06. 2020
Calendar
Customer Centre
Technical support
| | |
| --- | --- |
| | +420 800 100 671 |
| | support@elkoep.com |
SALES
| | |
| --- | --- |
| | +420 573 514 221 |
| | sales@elkoep.com |